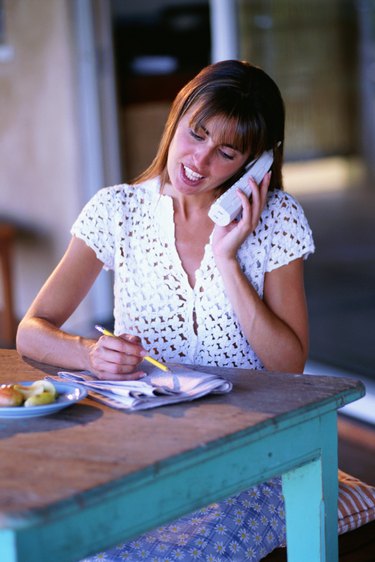 Your state unemployment office sends you an unemployment determination letter after processing your claim for unemployment benefits. If you have misplaced your original determination letter, you might need a copy for several reasons, such as to prepare for an appeal of the decision or to use for income verification. The unemployment determination letter is part of your claim file. You can request it through the processes provided by your state's unemployment insurance office.
Determination Letter
States use different names for the unemployment determination letter, such as financial or monetary determination letter. Your state might send separate determination letters for benefit amounts and eligibility based on issues such as the reason you left a job. The letter typically lists your recent employment history and provides the calculations used to determine your benefits. For instance, the letter might state how much you earned during the qualifying base period. When your claim is denied, the letter might state the reason for the denial and provide information about the appeal process.
Online Access
Many states provide an online system for filing and managing unemployment claims. If you registered for an online account with your state unemployment insurance office, you might be able to log in to your account to download and print your unemployment determination letter. If the letter is not available online, look for a "contact us" function in the online account system.
Call Center
Call your state's unemployment insurance call center or customer service office to request a mailed copy of your determination letter. Ask the representative to send all determination letters if your state provides more than one type. The customer service representative also can help you locate documents within the online account system, if that is an option.
Mailed and In-Person Requests
You might be able to mail a written request for the determination letter to your state unemployment office. However, you can receive the letter more quickly by going to an unemployment office and requesting the copy. You will need to provide identification to receive the document. You also can ask for help from the representative to make sure you have all documents related to your unemployment insurance claim.