Once you apply for unemployment compensation in Alabama, you should receive your first payment within two or three weeks as long as you are eligible and have followed all instructions correctly. After your claim has been approved, you'll receive your benefits on a weekly basis. If your payment seems delayed, you can check the status of your claim by phone or online.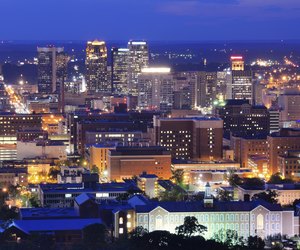 credit: SeanPavonePhoto/iStock/Getty Images
When to Expect Your Payment
As soon as you lose your job, you should file for unemployment online or by calling 866-234-5382.
Alabama has a waiting period of one week for all unemployment claims, so after your case is approved you still have to wait one more week before your payments start. However, you do have to file your weekly certification for the waiting week, even though you won't receive a payment for it.
Once you start to receive unemployment payments, you can file your weekly certifications online. In most cases, the state will deposit your payment in your bank account or your AL Vantage debit account by the end of the next business day as long as you filed your certification by 5 p.m. Depending on your bank's policies, it can take up to 48 hours for the payment to become available in your account.
Checking On Your Claim
If your initial claim has not yet been approved or denied, you can check the status of your case by calling Alabama's inquiry line at 800-361-4524 between the hours of 8 a.m. and 4:30 p.m. Monday through Friday.
If your claim was delayed because of an issue with your application, follow all instructions as carefully as possible to get the problem resolved quickly. Ask for help if there's anything you don't understand right away. If your claim is denied, you can request an appeal by sending a fax to 334-956-5891.
Checking Your Weekly Certification
If your claim has been approved but you suspect your weekly payment is late, you can check the status of your certification online. You can check up to five weeks at once.
If you prefer, you can check your certification status by calling 800-752-7389. You also can call 205-458-2282 in Birmingam, Alabama or 334-954-4094 in Montgomery. You can send a fax to the Birmingham Unemployment Compensation Call Center at 205-458-2222, or the Montgomery call center at 334-215-7557.
Requesting Other Information
If you need written documentation of your claim for a loan or mortgage, you can request this information from the Alabama Department of Labor by filling out Form 480 and sending it in with a money order for ten dollars and your notarized signature.
If you need to request tax information about your unemployment benefits for the year, you can access your 1099-G form online through the Department of Labor.