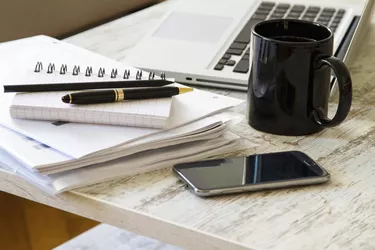 If you have to file for unemployment, it's understandable why you'd want to know as soon as possible if you qualify. In Tennessee, the state's Department of Labor and Workforce Development will notify you of its decision by mail, but there are two other ways to check your status at any time.
Online or by Phone
You can check the status of your claim online or by phone. Click "View Benefits / Update Information" link on the DLWD website. While most residents can get updates through the Telephone Information and Payment System hotline, or TIPS, at (800) 689-9799, Nashville residents must call (615) 532-1800. Non-residents can call (800) 262-8094. If your status is "Pending," the DLWD is still processing your application.
Approval Determination Letter
If you're approved, DLWD will send you a "Wage Transcription and Initial Monetary Determination" notice. It will list the amount of weekly benefits and how your maximum award. You can expect a determination letter in 21 days or less after you file an application. It may be later than that if Tennessee's current unemployment rate is high.
Benefits Require Weekly Certification
You must certify your eligibility at the start of each week after you apply even if you don't have a determination letter. Click the "Weekly Certification" link on the DLWD website to certify online. Certify by phone at (877) 813-0950. Call TIPS to check on the status of a weekly claim.
Appeal Process
You have 15 calendar days from the date of the notice to appeal a denial. Click "Appeals" link on the DLWD website to appeal online. Appeal by fax at (615) 741-8933. Appeal by mail to Appeals Tribunal, Department of Labor and Workforce Development, 220 French Landing Drive, Nashville, Tennessee 37243-1002.