In Georgia, you can renew your food stamps online or by submitting a paper application to the Division of Family and Children Services. The sooner you turn in your renewal application, the less likely your benefits are to stop or be delayed.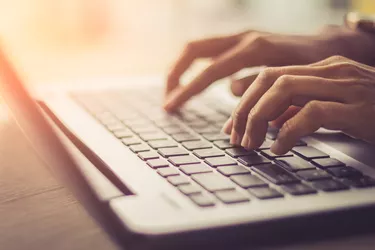 Termination Notice
Georgia food stamp benefits last anywhere from one month to one year. When you were first approved for food stamps, your approval letter indicated the duration of your benefits. The Division of Family and Children Services will send you another notice near the date your benefits are scheduled to end, typically during your final benefit month. This informs you of the approaching food stamp termination date and advises you to reapply to continue receiving benefits. To prevent a loss or delay in benefits, DCFS recommends reapplying during your final benefit month.
Online Renewal
You can renew your food stamp benefits online through the Georgia Gateway system. Login with your User ID and Password right on the Georgia Gateway homepage. If you have not yet established online access to your food stamp account, select "Create Account" instead. Provide your Social Security number, date of birth and nine digit client identification number, then create a personalized User ID and Password. After logging into your account, select "Renew My Benefits" option to complete and submit your renewal application online.
Renewal by Paper Application
Obtain the Food Stamp/Medicaid/TANF Renewal form, available online from the DFCS website. To have the application mailed to you, call DFCS at (877) 423-4746. On the form, provide your name, date of birth, Social Security number, address and phone number. Include similar information for anyone else living in the household. Next, go through the application and complete all sections labeled "Food Stamps Only" or "For Food Stamp Program Only." Additional questions include whether anyone in your household is attending school, has been convicted of a crime or has medical expenses. Sign and date the form. Return it to your local DCFS office in person, by mail or by fax. DCFS provides a list of location on its website.
Benefits Renewal
Once your application is received by DCFS, a staff member will review it to see if you still qualify for food stamp benefits. If the reviewer needs further information or has questions, she will schedule you for a phone interview. If you submitted your renewal application in a timely manner, such as during your last month of benefits, your food stamps likely will continue uninterrupted. If you failed to do so, the benefits likely will be stopped and your reinstatement delayed until your renewal application is approved.