Whether the economic climate is good or poor, it is always important to pay your credit card bills on time. It can be quite seductive to make a partial payment, or no payment at all, if you find yourself missing your statement or without a stamp when it is time to mail your bill. However skipping or being late with a payment can be detrimental not only to your credit score, but to your card's interest rate. Some credit cards have a default rate of over 20 percent for one missed or late payment. Thankfully, if you have a Gap credit card you have several options available to you to help make your payments on time.
Step 1
Write out your check for at least the minimum amount due on your Gap card bill. Make sure you include your Gap account number on your check. You will pay to the order of Gap.
Step 2
Insert your check (or money order) and bill stub into the envelope that came with your Gap card bill.
Step 3
Place a stamp on the envelope and mail out. If you lose your bill stub and envelope, you can mail your check or money order to: Gap/GEMB P.O. Box 530942 Atlanta, GA 30353-0942
Step 4
Open your preferred Internet browser and go to the Gap website.
Step 5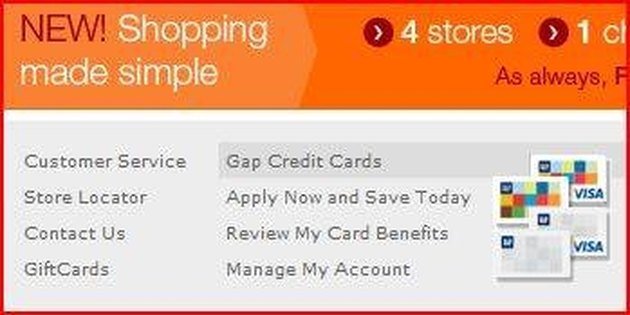 Scroll down to the bottom of the page and click on Gap Credit Cards.
Step 6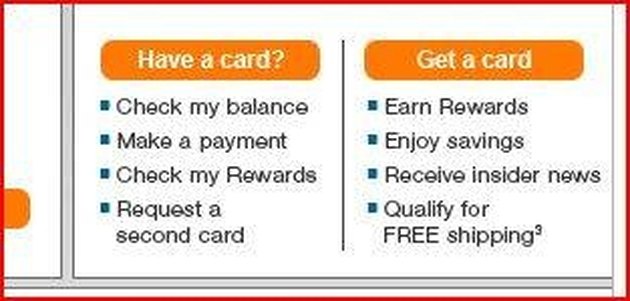 Click on the "Have a Card?" icon and sign into your account. If you do not already have an account, create one at this time.
Step 7
Click on "pay bill online" once you have successfully signed in.
Step 8
Fill out the appropriate information. You will have to type in your your checking account number, your bank's routing number and how much you would like to pay. Click "submit."
Step 9
Call 1 (800) 427-7895 and then choose "make a payment" from the automated system.
Step 10
Give the appropriate information when prompted by the automated system. You will be asked for your Gap card account number, your checking account number and bank routing number, as well as the amount of your payment.
Step 11
Copy down your your confirmation number and hang up.
Tip
You can find your bank's routing number on the front of your check, in the lower left-hand side. It will be the first set or numbers and contain 9 numbers. Your checking account number is located to the right of your bank's routing number. Mail out your check at a minimum of 7 days before the due date to ensure it arrives on time.
Warning
If you make you Gap card payment by phone, you will be charged a $10 processing fee.