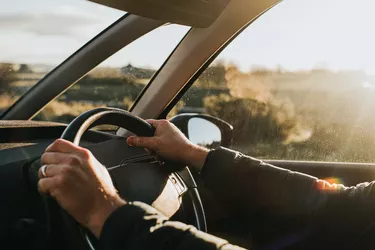 According to Statista, Volkswagen Group delivered an astounding 9.3 million cars in 2020, making it one of the leading vehicle-manufacturing companies around the globe. The company provides financing to individuals who qualify, and they even offer special programs, such as a College Graduate Program, First-Time Buyer Program and a Loyalty Program, to help customers get into their dream vehicles. Once you're approved for financing, you'll need to know how to begin making payments on your purchase.
Making Your First Payment
In some cases, your payment due date may arrive before you get your paperwork in the mail. Volkswagen recommends calling 1-800-428-4034 and either using the automated system or requesting to speak directly to a Customer Experience Representative. You will need to provide your Social Security number for the system to look up your account. Then simply follow the prompts to make a payment from your savings or checking account. The company does not accept payments from credit or debit cards.
Registering for an Account
Before you can begin using Volkswagen's online system to make a payment on your auto loan, you'll need to register for an account. The company will send you a welcome packet a few weeks after you purchase the vehicle, and this packet will have all of the information you need to set-up an online account and start making payments.
You'll have to head to the Volkswagen My Account login page to begin. On the upper left-hand side of the screen, you'll see a blue "Sign up for a new account" link under the heading "New to Volkswagen Credit?" Click this link to register your account. You'll need to enter the account number in the welcome packet, your Social Security number and email address in the provided boxes. Next, you'll create a username, password and security question. Read and agree to the Online Access Agreement and Consent document and then click "Continue." Review, checking that the information you entered was correct before submitting your registration.
Go back to the Volkswagen My Account login page and input the username and password you created when you registered for your account. Once inside the account, you'll be able to click "Payments" and add the bank account you want to use to make your payments. Choose a scheduled payment date and enter the amount you'd like to pay. Confirm that the information is correct before submitting the payment.
If you'd like to set-up automatic payments, you can fill out the enrollment form on your accounts page or request that a paper enrollment form be mailed to you by calling the company's customer service number.
Using Your Bank's Payment System
Most banks are equipped with a bill payment system that allows you to send money electronically from your account directly to the creditor. To do this, log in to your bank's online portal and look for the "Bill Pay" option. You'll need to choose which account you'd like to make the payment from if you have more than one, but typically this is your main checking account. Enter your Volkswagen credit account number and the payment address from your welcome packet into the payment platform where instructed. Choose a payment date and payment amount before submitting the transaction.
Enabling Alexa to Make Payments
If you have Alexa, you can enable Volkswagen Credit's Alexa skill. Once you do this, you'll be able to use your voice to check on your payment due date, inquire about the payment amount and even authorize a payment. This is a great option for busy individuals who may not want to stop what they're doing to physically log in to the website to set up a payment.