When you decide to sell a car or a house, the resources available to value the property are endless, but placing a value on a mobile or manufactured home is different. Features on a mobile or manufactured home can vary significantly, and mobility can range from a permanent structure on your property to one that is movable. To value a mobile home, you can hire an appraiser who specializes in mobile and manufactured homes, or obtain a value report online.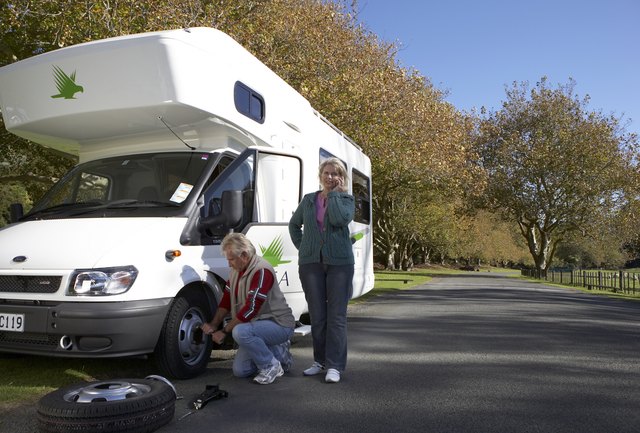 credit: Paul Sutherland/Photodisc/Getty Images
Step
Find the make, model and production year of the manufactured home. This information is located on the data plate located in the electrical panel, bedroom closet or kitchen cabinet. If the manufactured home does not contain a data plate, contact the U.S. Department of Housing and Urban Development or the financial institution that financed the home.
Step
Identify the key features of your manufactured home. Take note of the roofing, siding, and skirting materials, as well as the windows, exterior doors and ceilings.
Step
Fill out the manufactured home online request form on the NADA Guides website. NADA, or the National Automobile Dealers Association, is the largest publisher of vehicle pricing for vehicles and manufactured homes. NADA Guides offers pricing resources and tools to consumers, dealers and government agencies.
Step
Provide as much information about your mobile home as possible. The more information you provide, the better the estimate.
Step
Pay the research fee and provide your email address. NADA Guides accepts credit and debit card payments. As of 2013, NADA Guides charges $20 for an in-depth report and retail value of your mobile home sent to your email. Submit the online request form.
Step
Check your email for the manufactured home value report from NADA Guides.
Step
Look through the value report and locate the line labeled "Total Adjusted (Retail) Value" to find the value of your mobile home.