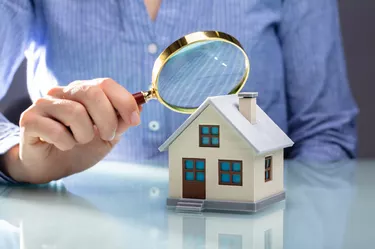 Choosing to rent your home can be a fabulous way to cover expenses or create an income stream to boost your finances. Whether you are moving to a new home or hoping to rent while equity builds, setting the right price is key to success. At first glance, it might feel difficult to tell what your home might rent for.
Thankfully, many tools exist to help you set a fair price for renters, which will also help you meet your own financial goals. The first step is to check average rental rates in your area and look for rental ads to get an idea of your home's rental value. To get a better estimate, talk with real estate professionals and use MLS data for a customized estimate.
Fair Rental Value Considerations
There are a lot of factors that affect the fair rental value of property. When setting a rental price, keep these considerations in mind:
Number of bedrooms and bathrooms, and square footage

Size of the yard or patio
Quality of public schools in your area
Geographical proximity to amenities
Whether you offer a garage or covered parking
Your policy on pets
Age of home and most recent year of remodel
Age of appliances
Whether utilities are included
Whether the home will be furnished or unfurnished
Sometimes overal economic conditions and demand also heavily play into what a fair rental price might look like. For instance, if you live near a university, you might notice that rental value is higher right before school starts, when demand is highest. Or, perhaps property values in your area are skyrocketing and rent values are increasing month over month. In this case, a real estate professional can help you determine the wisest time to enter the market.
The Economic and Market Analysis Division of the U.S. Department of Housing and Urban Development shares that it prepares and publishes current rental data for markets across the U.S. Its documentation system can generate the average rental cost of studios, one-bedroom, two-bedroom, three-bedroom and four-bedroom homes by county. To check on the average rates for your area, navigate to the HUD search system and select your state and county.
Fair Rental Value: Similar Transactions
A good way to determine fair market rental value is to find out what tenants in similar homes are paying for homes like yours. Check the newspaper classifieds and online sources such as Craigslist for rental ads for homes like yours. If there are any real estate clubs in your area, you can ask other landlords what they were able to rent similar homes for. You might even consider searching for fair market value rent by zip code.
Estimated Rental Value: Professional Opinion
Contact a realtor or a property management firm in your area and ask about the estimated rental value of your home. They're exposed to a wide variety of homes, so they understand what affects rental value and can provide a realistic estimate.
Rental Value and MLS Data
Websites like Zillow.com use multiple listing service data to estimate the fair market rental value of properties. To check the rent estimate for your home, Zillow recommends that you type your address into the search bar. Zillow will provide an estimate of your home's fair market value and the fair market rental rate based on its proprietary formula.