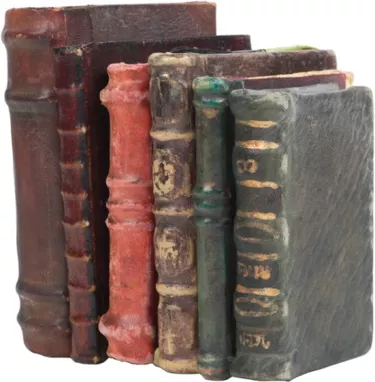 An old book doesn't have to be rare to be worth money. The next time you clean out a closet or organize an old bookshelf or work desk, look for books that are out of print or written decades or centuries ago by a famous writer. Frequently, if you have a book that is a collectors' edition or signed by the author, you can obtain more money for it. Before selling an old book, you must obtain its value from a live or online appraisal source.
Step 1
Obtain a free online appraisal of your old books. Websites like PBA Galleries provide free book appraisals for hardcover books. Complete the online questionnaire to obtain the free valuation.
Step 2
Provide the online appraisal website with a description of your book(s). Enter the name of the author, title of the book, year of publication, publisher, condition of the book, dust jacket condition and features, such as if the book is signed by the author or is a first edition.
Step 3
Obtain a valuation from an appraiser or book specialist. If the free online appraisal website does not have sufficient data on your book to provide a valuation, speak with an appraiser, book specialist or librarian about obtaining the value of the book.
Step 4
Do your own research. Websites like Faded Giant and Rare Book Buyer allow you to use a variety of indicators to obtain the value of your old books. For example, search by the author's name, signature, degree of rarity or collection history.
Tip
Generally, you net greater money for old books in good to excellent condition.