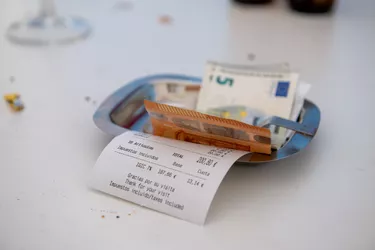 United States citizens will have a new rule to follow when traveling to parts of Europe. Proposed by the European Commission, the European Union (EU) is instilling new procedures in May 2023.
Similar to the United States Electronic System for Travel Authorization (ESTA), the European Travel Information and Authorization System (ETIAS) will be required to enter some European countries.
The ETIAS is a visa waiver that pre-screens individuals entering certain European countries. It is intended to allow visa-free travel for individuals traveling from specified 63 countries, like the United States. Participating European countries, known as the Schengen Area, hope the ETIAS will stop people with criminal records and "other inconvenient" people from entering.
This travel document will be used for visa-free travel in order to deny travel authorization to some third-country nationals traveling to the Schengen Area. The hope is that the ETIAS will improve internal security and prevent illegal immigration. In light of the pandemic, it is also hoped that it will limit health risks.
European Travel Information and Authorization System applicants will be pre-screened to guarantee they are not a threat. Ultimately, it will reduce risks to European countries and their visitors.
What Is the Schengen Area?
The Schengen Area allows free movement for more than 400 million EU citizens. It also allows movement for non-EU nationals living or visiting the EU. This includes tourists, exchange students or individuals there for business purposes.
By free movement, EU countries' member state enables EU citizens to travel, work and live in an EU country without special formalities to move from country to country. The Schengen zone allows this freedom without subjecting the individuals with ETIAS to border checks.
The ETIAS allows visa-free travel through the Schengen zone. Often referred to as a Schengen visa, third-country nationals can enter the Schengen zone for up to 90 days within six months for the purposes of pleasure travel.
ETIAS Online Application and Cost
The ETIAS application process will be easy and quick. This is an online application. Once you've filled this out, security in European countries can go online to ensure that you can travel visa-free. But it is advised that you print out a copy of your ETIAS and keep it as a travel document with your passport.
This online application should only take around 10 minutes to complete. It usually takes no longer than 96 hours to receive approval. But don't wait until the last minute to fill this out.
You'll need a biometric passport to complete the application process. You'll also need an email and a debit or credit card.
The cost for U.S. citizens to fill out the ETIAS application is around $8. If your card is declined, the application will be put on hold until you can pay.
An ETIAS expires after three years.
Information you supply will be cross-checked with European security databases, including Europol, Interpol, the Schengen Information System (SIS) and Visa Information System.
The ETIAS allows visa-free travel through the Schengen Zone.
Countries That Require ETIAS
Most European countries and some Nordic countries are in the Schengen zone. Some participating countries include Denmark, Greece, the Czech Republic, Austria, Belgium, Spain, Sweden, France, Italy, Germany, Luxembourg, Malta, Netherlands, Finland, Norway, Poland, Iceland, Portugal, Estonia, Hungary, Slovakia and Slovenia. Others are pending.
Ireland Doesn't Require ETIAS
Although Ireland is an EU member country, it is not in the Schengen zone and doesn't require an ETIAS. Ireland is not part of the European mainland and wanted to be able to control its borders in its own manner. Therefore, you will not need an ETIAS to visit Ireland.
But Ireland is part of the SIS and will share information on stolen goods or missing persons with European security.