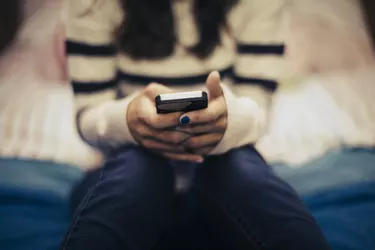 A COVID passport can be a helpful tool to keep your vaccine card and records in a safe place. While the U.S. government does not mandate a nationwide COVID passport for U.S. residents, some states may require COVID passports. The U.S. Department of State provides information about other countries that may require them for travelers. COVID passports can help streamline your record keeping and assist you when traveling.
What Is a COVID Passport?
The COVID-19 pandemic created the need for new legislation and materials that did not exist before, from a change in policy regarding early retirement plan withdrawals to COVID passports. While the U.S. government does not currently support mandated COVID passports, some states have incorporated a COVID passport into their statewide reopening plans. Other private companies may also require proof of immunity via a vaccine card or negative test result, and these companies may include a digital COVID passport in their protocols.
Despite the federal government's policies regarding COVID passports for U.S. residents, many international travelers visiting the U.S. may need some type of COVID passport. A COVID passport is typically a digital version of the vaccine card that stores all necessary information regarding COVID-related medical history in an accessible manner. There are many different versions of COVID passports. The private business or state will stipulate what type of COVID passport is permissible and what information is required.
What Happens If You Lose Your Vaccine Card?
One of the benefits of using a COVID passport is that you don't have to worry about potentially losing your vaccine card. Since many businesses and events require proof of vaccination, losing your COVID vaccine card during the height of the pandemic can be frustrating and inconvenient. If you lose your COVID vaccine card, you should not contact the Centers for Disease Control and Prevention. It does not keep vaccine records and would be unable to verify the vaccine history necessary for producing a replacement card.
Instead, you will need to contact your vaccine provider to access your vaccine records. Once you contact the vaccine provider, it can instruct you on what to do next to receive a replacement vaccine card. If you cannot contact the provider that administered the vaccine, you will want to contact the state health department instead. It has access to the immunization information system and should be able to help you replace the card.
New York State's Excelsior Pass
New York State has a free, voluntary program called the Excelsior Pass that houses COVID-19 vaccination information in a secure, digital app. It is a form of a COVID passport and is accepted as digital proof of a COVID vaccine card within the state.
According to New York State, there are three types of Excelsior Passes: Excelsior Vaccination Pass, Excelsior PCR Pass and Excelsior Antigen Pass. The Excelsior Vaccination Pass is available to those interested 15 days after receiving their final dose of the vaccine. However, Excelsior Vaccination Passes will eventually expire. The Excelsior Vaccination Pass Plus is available for those who prefer a vaccination pass option that does not expire.
In addition to storing vaccine records, the Plus version also includes booster and additional dose information and has no expiration date. The Excelsior PCR Pass is valid until midnight on the third day after a test. These are best for when you wish to present a negative test result. However, the Excelsior Antigen Pass is only valid for six hours from the testing time. If you reside in New York and are interested in obtaining a COVID passport, the Excelsior Pass is your best option.