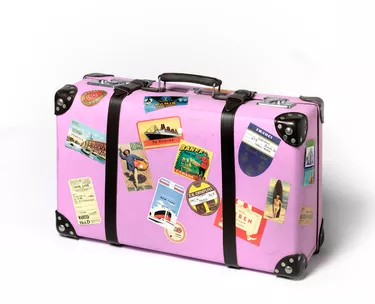 Travel plans during a pandemic can be tricky. The world has been rocked by the coronavirus and countries have approached travel in different ways. There are different rules for traveling domestically and international travel. Check to see what rules will affect your travel plans.
CDC Domestic Travel Suggestions
The U.S. Centers for Disease Control and Prevention's (CDC) website gives travel advice for domestic travel. The CDC oversees public health. And U.S. citizens usually follow the CDC guidelines.
Because the coronavirus is contagious, the CDC recommends mask-wearing when traveling. In addition, if you test positive for the coronavirus, you should not travel.
COVID-19 vaccines should be up to date before traveling domestically or internationally, and you should always check with tribes, states, territories, cities and counties before entering them. The CDC health department directory will guide you.
The CDC says do not travel if you:
have COVID-19 symptoms
test positive for the coronavirus
are waiting on a COVID-19 test result
had close contact with someone who has COVID-19 (you should quarantine)
While traveling and after traveling, follow CDC suggestions. For instance, while traveling, stay six feet apart from other travelers. Mask-wearing is highly recommended.
After traveling, you should take a COVID-19 test and self-monitor for any coronavirus symptoms.
Court Order Lifts Mask Wearing
Although the Centers for Disease Control and Prevention can suggest, mask-wearing they can't require it. As of April 18, 2022, it is not mandatory to wear a mask during air travel or any other conveyance. This also goes for transportation hubs. This order is only effective for domestic travel; international travel may have additional requirements depending on the country.
There are different rules for traveling domestically and international travel.
International Travel Mandates
The rules for international travel vary according to the country you are traveling to. Some countries require proof that a visitor is up to date with their COVID-19 vaccines.
Other countries have different requirements. The CDC website gives you different countries and their requirements.
You will also want to check if the country you are traveling to is a hot spot for COVID-19 cases.
International Testing Requirements
Many countries have travel restrictions and testing requirements because of the pandemic. Some have testing requirements that require a negative COVID-19 test before entering their country.
Several countries like Germany and the Cayman Islands require a PCR or rapid antigen test with a negative result, taken within one day of entering their country.
Often airports will have PCR tests available, for a cost, that are ready within an hour. This allows travelers to obtain their test results quickly before they board the plane.
Currently, England and France don't have testing requirements. But make sure you check before you travel. These potential travel restrictions often change weekly. You also need a negative COVID-19 test to re-enter the U.S. after your trip abroad.
Cancel for Any Reason Insurance
During a pandemic, international travel needs to be thought out. And one consideration is your health. What if you contract the coronavirus? Your health insurance may not cover you if you get COVID-19 in another country or, if they do, they may not pay for your hotel stay while you ride the illness out. That is just one reason to purchase travel insurance when taking a trip to another country.
Many people purchase a travel insurance policy to protect them from losing money if they have a trip cancellation. It's important to upgrade your coverage to cancel for any reason insurance (CFAR). As the name says, CFAR allows you to cancel for any reason, and most of these cancellation policies reimburse you up to 75 percent of the trip's cost.