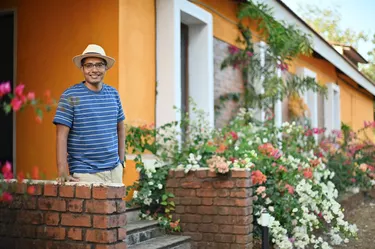 If you have a property or just a spare room that you're not using or is going to be vacant for a while, you can earn additional income by renting out your property through Airbnb.
Preparations to Become an Airbnb Host
Before you decide to become an Airbnb host, you'll need to do your homework.
​Research your competitors.​ What are other Airbnb hosts in your area offering? Consider how you can make your property unique.
​Check local laws and zoning regulations.​ Make sure that the local municipality allows short-term rentals and be sure you can comply with the zoning laws.
​Define your market.​ Do your market research to make sure that will be enough demand for your property for it to be profitable. Identify the customer demographics that you are going to try to attract. Is your property more attractive as a vacation rental for families with kids or better for couples looking for a getaway weekend?
​Set your price.​ Use the Airbnb calculator to get an estimate of the nightly rate. Factor in all charges including the cleaning fee. Decide on a pricing strategy to get a competitive price for your property and its location.
​Consider insurance.​ Although Airbnb provides $1 million in insurance for its hosts, you'll probably want to get additional insurance to protect your property against damages or lawsuits. Your homeowners insurance is probably not enough to cover incidents or damages caused by renters. Get quotes to learn the cost of any additional insurance coverage.
​Consider management.​ Decide if you are going to manage all the property's activities yourself or if you're going to partner with a more experienced co-host in your area.
​Create a checklist of check-in and check-out procedures​. Detail the check-in process so guests will know who to contact and how, as well as where to find the keys.
​Determine a cleaning plan.​ - Above all else, your property must be spotlessly clean and free of any clutter. You can either clean it yourself or hire a cleaning service.
​Take care of communications.​ Be prepared to respond to emails with frequently asked questions. Set up automated message responses.
​Create a welcome guide.​ You'll need a guide with the house rules. Include the Wi-Fi password, instructions on how to lock up when going out, parking instructions, thermostat settings and things to do in the neighborhood. Explain anything that is unique about your property and include any specialized instructions.
How to Make Your Property Attractive
There are a few hosting tips you can use to have a successful Airbnb business.
Be a congenial and engaging host.
Use high quality linens, toiletries and toilet paper. Stock the kitchen with attractive silverware, sharp knives and wine glasses.
Do things that will make you an excellent host, such as having coffee with guests when they arrive, to get positive reviews and maybe even earn superhost status.
Becoming an Airbnb host is an excellent way to earn extra income or perhaps even to create your own rental property empire.
After you've done your research, prepared the operating procedures and gotten your rental property ready to go, the next step is to get set up with Airbnb.
​Sign up with Airbnb.​ Go to the Airbnb website to sign up. It's free, and you only pay when you have a reservation. There's no Airbnb listing fee, and you can start and stop whenever you want.
​Create a description of the property.​ Point out what makes your property different from the other listings in your area. Explain the details of your property that will appeal to potential guests and why they will enjoy their stay.
​Discuss what's included.​ State your cancellation policy, and whether your property is pet-friendly. Specify any noise limitations and any restrictions on parties or the number of guests.
​Take photos.​ If you're comfortable with a camera, you can take the photos yourself, but a professional photographer will know how to showcase your property better.
Guests want to have a memorable experience when staying at your Airbnb property. So you have to think about the little things you can do to make their visit unique.