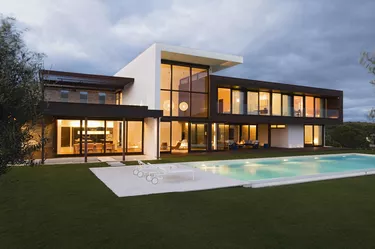 Vacation rentals saw a demand surge during the pandemic, as travelers sought out a safer alternative to hotels and inns. But many travelers saw the benefits of vacation rentals, including features like pet-friendliness and more privacy. Vacasa is a newer arrival to the vacation rental industry that focuses on technology and convenience.
Vacasa was founded in ​2009​ by a property manager who was frustrated with the available options for listing vacation rentals. From the start, the Vacasa mission was to focus on the customer experience, using the latest technology to help both property owners and renters.
In ​2021​, Vacasa purchased Turnkey Vacation Rentals, bringing that platform's ​6,000-plus​ properties on board. The Vacasa-Turnkey merger allows Vacasa to further innovate in the vacation rental management space as well as increase the vacation destinations Vacasa serves.
Vacasa is a newer arrival to the vacation rental industry that focuses on technology and convenience.
Vacasa Renter and Owner Fees
As with any vacation rental platform, you'll be expected to pay fees for using the service. For property owners renting their homes, Vacasa fees are tailored to the property's location and the type of property. For a specific quote, you'll have to contact a Vacasa customer service representative.
Renters pay a fee for using Vacasa too. You'll pay a booking fee and cleaning fee that's specific to the property you're reserving. Guests also pay pet fees, hot tub fees and a small damage waiver. Vacasa does not disclose any of its fees up front, but you can see them when you're preparing to reserve a property.
Vacasa's Guest Experience
Technology is a top priority in the vacation rental property space, especially in light of the pandemic. Renters have grown to enjoy contactless check-in, as well as a full-service vacation experience that saves time. Vacasa has placed top priority on technology, offering the following innovative travel experience features for renters.
3D virtual tours of vacation homes
Easy-to-use app displaying property details like vacation rental amenities and Wi-Fi passwords
Custom smart locks with passcodes
Vacasa's Experience for Rental Homeowners
The rental experience isn't just optimized for the traveler. Vacasa provides a suite of tools to make managing house rentals easy. Here are a few tech features available to Vacasa's property owners.
Listings synced with other popular platforms, like Airbnb, Booking.com and Vrbo, for maximum exposure
Custom smart locks with passcodes for easy check-in management
Revenue dashboard for tracking earnings
Interactive booking calendar
Maintenance ticketing system for tracking repairs
Yield management system to help find the best rate for each date
Vacasa Renter Pros and Cons
There's no shortage of vacation home listing options, whether you're a renter or a seller. For buyers, the biggest benefit to Vacasa is the enhanced technology. The 3D tours are a huge benefit, but it's also great to be able to check in and out using the unique smart locks without ever having to interact with a property management company.
One of the biggest disadvantages to Vacasa, though, is property selection. You'll find only ​35,000​ homes on Vacasa, compared to Airbnb, which has ​6 million​ listings, and Vrbo, which has more than ​2 million​. Still, if you like the interface and tech innovation Vacasa offers, it might be worth looking there first before expanding your search to those other sites.
Vacasa Owner Pros and Cons
For property managers and vacation rental owners, Vacasa's tools make the platform pretty compelling. You'll get a portal that helps you with pricing, keeps you connected to renters and helps you look at how much revenue you're bringing in. You can also create an easy check-in and check-out experience that will reduce your workload as the property owner.
Perhaps the biggest downside to Vacasa is that it simply has a smaller market share. Airbnb and Vrbo are better known with a larger audience. A rental management company looking to reach the largest number of vacationers might like that Vacasa lists its properties on those other sites, but it could be easier to go to those sites first.
Whether you're a vacationer looking to rent or a property owner hoping to make some money on your home, condo, apartment or other rental unit, Vacasa can help. The platform offers innovative tools that make renting easy for all parties, but it does have a smaller market share. Property owners and renters may find that more popular platforms make it easier to find rental homes and renters.