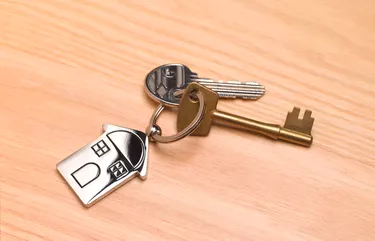 Finding a wonderful place for a getaway doesn't have to be difficult. You can find vacation rentals throughout the world that are family-friendly. FlipKey offers the opportunity to find your vacation home-away-from-home in an easy and safe manner.
But what exactly is FlipKey and how does it work?
Like Airbnb and Vrbo, FlipKey showcases vacation rentals in the United States and worldwide. Owned by Tripadvisor, FlipKey has the backing of a leading travel website.
Mainly focusing on the U.S., FlipKey will feature a vacation home for any price range in just about any venue. The website is easy to use.
When you first go to the FlipKey home page, you'll see more than just pretty pictures of vacation rentals. FlipKey will offer suggestions of locations you might be interested in. They feature trending destinations, traveler favorites and popular destinations. They also offer a featured location that might pique your interest if you're unsure where to make your getaway.
Still not sure where you want to go? FlipKey also offers trip ideas to make going to your wonderful place easier.
Once you've decided where you want to go, click on the destination where you're looking for a vacation rental. Enter the dates you wish to stay and how many people will be joining you. Then go down the list of numerous vacation rentals to choose a wonderful place for your vacation. Each location has a nightly rate, so you'll be able to find a vacation home to meet your budget.
With FlipKey, you'll have instant booking once you've made your decision. There will be a rental agreement attached to your booking.
If you need more information about the vacation rental, you can email the property manager. Both short-term and long-term vacation rentals are available depending on the vacation home.
Once you've made your final decision, you pay. The owner will either ask you to pay the total amount or an installment. It's important that you pay through FlipKey.
FlipKey offers the opportunity to find your vacation home away from home in an easy and safe manner.
Payment Protection Promise
When booking a vacation home on FlipKey, always pay through FlipKey when available. Backed by Tripadvisor, FlipKey provides you with a payment protection promise.
The payment protection will refund your money if you're denied entry to your vacation rental when you go to check in. This protection plan will also reimburse you if the property is not as advertised or misrepresented in some way.
By misrepresentation, FlipKey means that there are defects or material differences from what was advertised. It doesn't refer to cleanliness, availability of attractions, minor location or maintenance issues.
A claim cannot be made if you stay at the property overnight. The individual who booked the vacation home is the only one who can make a claim. A claim can be made for up to $10,000.
So, when booking vacation rentals on FlipKey, it's essential to look for the payment protection logo. This gives you peace of mind when booking your vacation home.
Location of FlipKey Vacation Rentals
FlipKey vacation rentals are available in multiple venues. You can rent a beach house in Florida or a log cabin near Lake Tahoe.
Whether you want mountain views or a lakefront getaway, FlipKey has it. Other U.S. cities available on FlipKey are New York, Los Angeles and San Francisco.
If an international vacation is more to your taste, book a chalet in the south of France. The international venues are numerous.
From a log cabin to a chalet, many rental types are available. Rental types may come with a hot tub, private pool or other amenities
For those long-term vacation rentals, a full kitchen, washer and dryer are usually available.