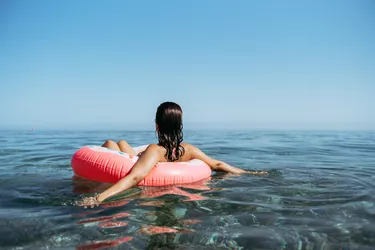 If you're looking for the perfect vacation rental, then HomeToGo is the place for you. They tout themselves as having the largest selection of vacation rentals in the world. With all types of vacation rentals available, you're sure to find one that gives you a wonderful getaway.
Co-founder Dr. Patrick Andrae wanted to make all accommodation types easily accessible. But what exactly is HomeToGo, and how does it work?
Berlin-based HomeToGo was founded in 2014 and operates websites and apps in 25 countries. It's Airbnb and Vrbo on steroids. Indeed, Airbnb, Vrbo and Tripadvisor are HomeToGo partners.
HomeToGo is a metasearch engine that aggregates results. In other words, it's a search engine that gathers online information about the best vacation rentals from vacation rental websites and makes them available on one website. Think of it as the Kayak of vacation rentals.
By using HomeToGo, you'll be able to find the best vacation home deals easily and quickly. Need a bed and breakfast in Tulsa, Oklahoma? HomeToGo will search rental websites to find the best vacation homes. And you'll see and compare prices.
To use HomeToGo, all you must do is go to HomeToGo.com and type in your destination and check-in and check-out dates, as well as the number of occupants. It will immediately bring up vacation rentals from various vacation rental websites. So, you'll be able to compare multiple vacation homes and prices with one click.
It will also pull up a map of the area you want to visit. It lets you zoom in on the vacation rentals in surrounding areas. This way, you can get an idea of where the vacation rentals are located in proximity to other amenities or parts of town you want to visit.
There are filters at the top of the page to help you narrow down the search. For example, you can filter by price, ratings, accommodation types, pets and amenities.
Once you look at all the available offers from the various rental websites, you can choose the best prices with the most popular rental amenities. And if you're waiting to check the seven-day weather forecast for your destination, you can usually book at the last minute.
By using HomeToGo you'll be able to find the best vacation home deals easily and quickly.
A lot of the vacation rentals can be booked on the HomeToGo site directly. But HomeToGo partners usually also need to confirm vacation home bookings. Although it depends on the partner, confirmation can typically take anywhere from minutes to two days.
But if you want to speed up the process, go to the filters and select "instant booking" on the accommodations types. This will bring up vacation rentals that you can immediately book.
Unfortunately, you can't put vacation rentals on hold. If you find one you like, you should book it right away.
There are various accommodation types available with popular rental amenities. Vacation homes are in various U.S. states and countries worldwide.
Property types include beach houses, cabin rentals, chalets and more. There are even apartment rentals available in New York for that metropolitan vacation.
Need a short-term rental for that beach vacation? HomeToGo can help you find one, too.
HomeToGo: Vacation Rentals App
You can have the largest selection of vacation rentals available in the palm of your hand. HomeToGo has an app that lets you choose vacation rentals for the best prices. And if you're traveling in a group, it's easy to share information. The HomeToGo app is available on iOS and Android.