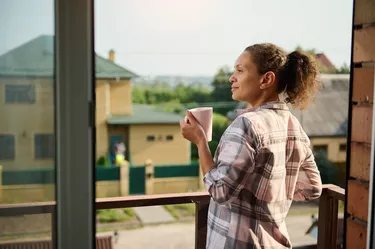 Vacation Rentals by Owner, more commonly known as Vrbo, was initially founded in ​1995​ before being acquired by HomeAway in ​2006​. It's a popular option for a travel search engine, offering a large selection of more than ​2 million​ available vacation rentals in popular destinations all over the world, from San Francisco to Hong Kong.
You're probably familiar with the Vrbo concept if you travel often for pleasure or business. Homeowners offer popular types of vacation rentals in great locations for various periods of time. Guests can enjoy a unique home setting, from cabin rentals to farmhouses to beach houses to city residences, rather than stay in a hotel, motel or inn.
Vrbo matches homeowners with travelers to provide accommodations and house rentals when they're on the road, and the offerings are pretty flexible, with many lovely places. You can find a beachfront rental. You can elect to take your pet along or request specific amenities, like Wi-Fi, a full kitchen, a hot tub or private pool or walking distance to nightlife. More than ​25,000​ vacation home rentals are pet-friendly. They're perfectly okay with you bringing Fido along, according to a report by Consumersadvocate.org.
The process begins with the homeowners when they post their properties on one or more of ​50​ Vrbo websites available in ​23​ languages.
Vrbo's main website allows you to do a property search in the area you're planning to visit. Simply enter your destination and travel dates. You can then refine your search using various filters to narrow down your search for particular points of interest so you can find that perfect property.
You're limited to inquiring about only three properties if you have any questions for the owners about their offerings, but you can just click on "Book It Now" if you come across the place of your dreams.
Vrbo travelers are then asked to enter contact information and a message for their would-be host. Vrbo will ask you to confirm that you've read the host's rules and policies before entering your payment information. It offers a "Book With Confidence" guarantee unless you pay by cash, check or money transfer. That's it. There you go. Start packing. Don't forget Fido's leash.
Vrbo matches homeowners with travelers to provide accommodations and house rentals when they're on the road, and the offerings are pretty flexible.
Vrbo indicates that its compensation is payable by the host or homeowner. They must pay a ​5 percent​ commission and a ​3 percen​t payment processing fee. But this doesn't necessarily mean that guests pay only the base cost of their vacation rentals.
The Vrbo website mentions "any additional fees" that hosts might charge visitors, such as add-ons for those pets, extra guests, cleaning fees, boat fees or damage deposits. The damage deposits are supposed to be refundable if you leave the property in pristine condition when you head home. You might also be required to place a security deposit.
Vrbo indicates that charges can involve a "nightly base rate" plus these other fees and costs. The dollar or percentage amounts of all these extras are set by the hosts, so they can vary. Hosts can elect to charge "standard fees" or "custom fees." You'll want to read that rules and policies page carefully so you fully understand what you're committing to.
Vrbo Applause and Criticism
The good news is that Vrbo will provide you with travel insurance. The perhaps-not-so-good news is that it's not accredited by the Better Business Bureau (BBB), and the BBB customer review rating is a dismal ​1.04 out of 5​ stars. Users have complained of website technical issues when processing payments, faulty and nonworking appliances in their rentals, no supplies provided (think toilet paper here) and check-in snags.
But Consumersadvocate.org gives Vrbo a ​4.9 out of 5​ stars rating, citing pluses like that Cancellation and Damage Protection. Of course, travelers have to pay for this protection.