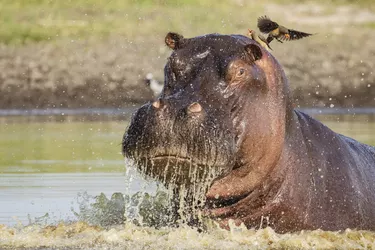 With unusual coverages and claiming to be an inexpensive option, startup Hippo Homeowners Insurance has made its mark on the homeowners insurance industry. Hippo is an "insurtech" company that has streamlined the homeowners insurance process.
Founded in 2015, Hippo Home Insurance is for the tech-savvy populace and uses AI methodology to make homeowners insurance convenient and quick. For example, you can get a homeowners quote in 60 seconds for your home or condo.
Hippo Home Insurance Funding
Assaf Wand started Hippo Insurance as strictly a homeowners insurance company. Based in Palo Alta, California, it doesn't operate in all states but can be found in 37, as of this writing.
Its reinsurers have a financial strength of $200 billion in assets. Hippo Insurance is backed by Topa Insurance Company, Spinnaker Insurance Company and Canopius Insurance Company. All three companies have an excellent A- rating from Am Best.
Hippo Home Insurance Partner
Although Hippo does not sell auto insurance, it partners with another company. Hippo policyholders are eligible for a bundled discount with Metromile auto insurance company.
Smart Home Devices Coverage
Hippo offers a smart home monitoring kit to qualified policyholders. In addition, discounts are offered if the policyholders keep their smart home devices activated.
Smart home devices are covered under the Hippo insurance policy.
Hippo is an 'insurtech" that has streamlined the homeowners insurance process.
Equipment Breakdown Coverage
A unique coverage that Hippo offers is for the personal breakdown of office equipment. This coverage is great for anyone with a home office. Hippo covers four times what other home insurance companies cover. It also covers personal belongings at full replacement. Most home insurance companies pay the depreciated value.
Other coverages that can be provided by endorsements are for appliances and electronics. These endorsements would cover televisions, HVAC systems, water heaters and general appliances.
Another unusual coverage that Hippo offers is service line coverage. This covers accidents on your gas, water and sewer connections. This home insurance policy even covers wear and tear.
Hippo policyholders will be happy to hear that water backup coverage is also available.
Liability With Unique Coverage
Whether it's a babysitter or housekeeper, it's a risk anytime someone walks into your home. Hippo offers domestic help liability insurance coverage. If they are injured on your premises, medical payments are available.
If you have a dog you're concerned about, Hippo offers dog bite liability insurance. This is not offered by all homeowners insurance companies.
Hippo will also cover damage to another individual's property. So if your daughter hits that baseball into the neighbor's window, coverage is there.
Libel and slander will also be covered.
Keep in mind that homeowners coverage does not extend to a vehicle. This is covered by an auto policy.
Hippo doesn't explain their insurance rates. But they claim their insurance quotes are 25 percent off the average cost of insurance. On a national basis, the average $150,000 home insurance yearly rate is $898. So by knowing the average rate, you'll see your savings.
Hippo provides average insurance rates state-by-state on their website.
Hippo offers several discounts that can bring the cost of insurance down. One is their new home discount.
If you purchase a newly built home or have purchased a home in the last year, you may be eligible for the new home discount. You'll also receive a discount if you own your home mortgage-free.
Homeowners Association (HOA) members are rewarded. If you're paying a monthly regime fee, you're eligible for a discount.
Hippo offers an early bird discount. If you sign up within eight days of the start of your homeowners insurance policy, you'll receive a discount.
Anytime you're purchasing homeowners insurance, conduct an insurance review and ask for insurance quotes for various coverage options you may need.
Hippo Insurance Customer Support
Home Insurance claims are required to be phoned in (855-999-9746) or emailed (claims@myhippo.com)