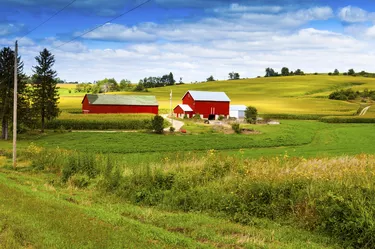 Owning land comes with a whole new set of responsibilities and concerns you might not have considered before. As a new landowner, the land, as well as the structures existing on the property, are assets you want to protect. However, insurance can go further than that and reduce your chances of being sued in the event of a mistake injuring someone or damaging property.
What Is Liability Insurance?
Liability insurance does not eliminate the chance of being sued; however, it is an essential part of liability risk management. According to the Insurance Information Institute, liability insurance pays for the cost of the defense and protects your assets if you are to be sued for causing injury, harm or damage to property.
You can be found liable in a situation where you did not take reasonable care to ensure your actions do not cause damage or injury, the Insurance Information Institute writes. These can include anything from failing to repair a pothole or adequately lighting a stairway to failing to train employees in job safety.
Liability lawsuits are bound by the rules of the state in which the suit is filed, meaning there is no set standard for liability and damages and these will vary by situation and state. However, damages are determined by the plaintiff's economic losses as a result of the event, as long as they can prove the defendant's negligence was the cause. While liability insurance is essential to anyone's risk management, it's not required for merely owning land, just recommended. However, certain situations may call for a type of liability insurance. It is always best to research your state's laws regarding when and what type of insurance is necessary.
Types of Liability Policies
When talking about liability insurance, the most commonly referenced type of policy is the businessowners policy. According to the Insurance Information Institute, this policy includes property and liability insurance in a single contract. With a businessowners policy, the insurer will pay legally obligated damages brought on by bodily injury, property damage or personal and advertising injury.
It's important to note that injuries and damages do not have to be strictly physical. Emotional bodily injuries such as post-traumatic stress disorder and humiliation are included, along with advertising injuries such as slander and infringing on privacy, Insurance Information Institute writes.
Vacant land liability insurance, also known as landowners liability insurance, is another type of policy that may be beneficial for landowners. While homeowner's insurance covers just the home and structures existing on the property, vacant land liability insurance covers instances that occur on vacant property, National Real Estate Insurance Group writes. Landowners liability insurance covers the same instances detailed above. While taking out a policy to own land is not required, it is highly recommended for vacant landowners who cannot adequately block the land off from trespassers.
Every liability policy will have a set of limits detailed in the "Declarations" section of the policy. In this section, limits, such as the amount the insurer will pay regardless of the number of claims, are explained.
Other limits detailed in this section are aggregate limits, which are applied when there is more than one occurrence, or "accident," that resulted in bodily injury or property damage. These limits focus on the most the insurer will pay in damages, depending on the occurrence's circumstances and details. Limit specifics vary by policy and insurer.