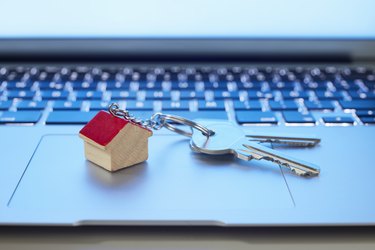 Since its launch in 2006, Zillow has revolutionized the real estate industry, changing how homeowners buy and sell homes. You've probably browsed listings on Zillow.com or run a Zestimate on your property at some point, but aside from feeding our home-buying daydreams, how does Zillow work?
Zillow's Massive Housing Marketplace
Zillow is the largest online real estate marketplace in the U.S., with more than ​135 million homes​ in its database. There are roughly ​139 million housing units​ in the U.S. in 2019, according to U.S. Census numbers, so there are very few properties Zillow hasn't posted on their site.
And Americans are looking at Zillow. More than ​198 million​ unique users visited Zillow's website each month of 2021, resulting in ​$8.1 billion​ in annual revenue.
Launched in 2006 by Expedia executives Rich Barton and Lloyd Frink, Zillow attracted more than 1 million visitors in its first three days. Later that year, the site expanded to allow free listings for homeowners and real estate agents. By 2009, the company had added a mortgage marketplace, a mobile app and rental listings.
What began as a national real estate database and valuation website quickly grew into an online real estate marketplace. Since Zillow's rise, several new real estate websites have cropped up. In 2015, Zillow purchased its main competitor, Trulia.
Zillow's Brands and Services
In addition to being an online website for the real estate market, Zillow has a real estate brokerage license in every state. They can act as an intermediary in the entire home-buying process. Over time, Zillow developed additional branches and acquired several brands:
Zillow Premier Agent
Zillow Home Loans
Zillow Closing Services
Zillow Rentals
HotPads
Out East
StreetEasy
Trulia
Through the Premier Agent program, licensed real estate professionals advertise and gain access to Zillow's network of active buyers.
Zillow offers services for renters, too. HotPads focuses on urban markets throughout the country, Out East is centered on the Hamptons, and StreetEasy is aimed at New York renters.
The current business model includes making the site free to list a home for sale by owner (FSBO) or agent, to value a property and list a rental property. The company's money is made through its other services, from third-party ad revenue and home loan fees to charging property managers for rental listings and real estate agents for participating in Zillow Premier Agent.
The only part of the real estate business Zillow isn't active in anymore is flipping properties. In November 2021, Zillow Group announced a halt to its failed iBuying algorithm experiment that Bloomberg called a "$569 million dumpster fire."
Over the years, Zillow has grown its industry partnerships to expand the services it can offer to home buyers.
Zillow is the largest online real estate marketplace in the U.S., with more than 135 million homes in its database.
Listing Your Home on Zillow
If you are working with a local real estate agent, part of what they do is get your home on the multiple listing service (MLS). Zillow pulls listings from MLS feeds, so your home listing will appear there.
If your home sells FSBO on Zillow, you won't have to pay a listing agent fee during the real estate transaction, but you'll likely pay a buyer's agent commission. But pros suggest that the experience and skill of a licensed realtor can help you get a higher selling price in the long run. Either way, the listing itself is free on Zillow.
When a home is listed on Zillow, an estimated home value will be given based on the Zestimate. The home prices you see on Zillow may differ from what you see on other sites, such as Redfin.com, because every site has a different way of using your home's details and area data to generate a market value.
For that reason, the sale prices on sites aren't always accurate, but Zillow comes close. The company publishes Zestimate's accuracy stats on its website.