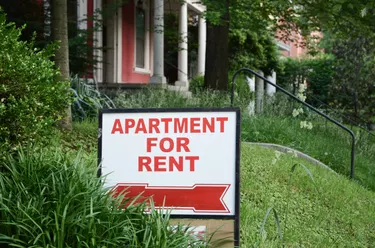 Splitting the rent with another person can make it easier to keep up with your expenses. But first, you need to pick the best rental websites and advertise your room to potential tenants. Ideally, look for someone who is financially reliable and fits your lifestyle. Determine what you expect from a potential roommate and then use these tips to write a rental ad that stands out.
Tip
Write a compelling description of your property with the ideal roommate in mind. After reading it, potential tenants should be able to imagine what life will be like after moving in.
A mediocre "room for rent" ad can get lost in the crowd or attract the wrong people. That's why it's important to be clear about what you want and then write a listing that reflects your expectations. First, try to find out what everyone else is offering. Read the ads posted by other landlords and bookmark those with a catchy headline and great copy.
Use your favorite rental ads for inspiration. Take notes whenever you find something that draws your attention. Next, come up with an original headline that would appeal to the type of roommate you're looking for. Keep it short and sweet, but make sure it's descriptive enough to tell readers what to expect.
A good headline should state your purpose and offer basic information about the property and its location. For example, you could say something like "Looking for a quiet, friendly roommate for a high-end apartment near downtown Denver." Or you can highlight a particular feature of the property, such as: "Spacious room for rent in Buckhead, Georgia, in a three-bedroom condo with skyline views of the city."
Provide Accurate Information
Try to figure out who you are targeting with your ad. As Brown University notes, you and your roommate can have different personalities or backgrounds and still get along. Don't expect this person to be just like you – instead, set some basic rules that both of you are comfortable with.
A room for rent ad should mention these rules along with a compelling description of your property. Start with the best feature of your home, such as its prime location. Avoid generic terms like "nice" or "beautiful" and use descriptive words, such as "intimate," "spacious," "naturally well-lit" or "freshly renovated."
Craft a brief description of the neighborhood, too. For example, Denver's River North Art District, San Diego's North Park and other "hip" neighborhoods are popular among young people who love art, fashion and nightlife. A more quiet area, on the other hand, will attract families and business professionals. Your rental ad should also include the following:
Amenities and appliances
Number of bedrooms and bathrooms
Apartment/room size
The average cost of utilities
Cleaning expectations
Nearby schools, restaurants, parks and shopping centers
Parking information
Smoking policy
Security deposit amount
Your contact information
Consider adding a subheading that summarizes your requirements and what you are offering. This section can include a few details about your ideal roommate, whether or not you allow pets, the type of housing, who else is living there, rent per person and so on. Aim for one to three short sentences.
Find the Best Rental Websites
When you're done writing your ad, sign up on the best rental websites and post your listing. Upload a couple of photos, too. Ideally, include at least one photo of the room you are renting out and several photos of the kitchen, bathroom and other shared areas. If there are any special features, such as a beautiful patio or stunning lake views, then you should take photos of those as well.
Decide where you're going to post your rental ad. Zillow, Zumper, Trulia, Renthop, Rentable and Apartments.com are all excellent choices. Zumper, for example, enables landlords to screen potential tenants for free. You can use this feature to check prospective roommates, too. Rentable and other websites also feature interactive maps that show the rentals available in each neighborhood, district or city.
You may also join local Facebook groups to advertise a room for rent. Simply type the name of your city or neighborhood along with the words "rent," "rentals," "sublets" or "rooms" in the search bar and see what comes up. Another option is to post your listing on Facebook Marketplace. Once your ad is live and running, you can post it in multiple groups at once with one click.