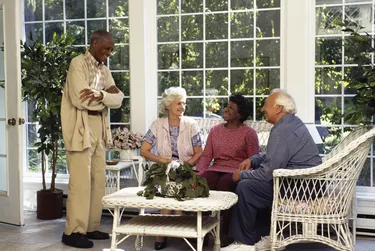 With more aging Americans finding it difficult to find affordable housing, subsidized housing assistance programs are experiencing longer waiting lists. In recent years, the demand has grown greater than the number of housing units available, as elderly individuals living on limited incomes find it tougher to stretch household budgets. In order to qualify for low-income housing funded by county, state or federal government assistance programs, a senior must meet certain eligibility requirements.
Step 1
Calculate your monthly household income and total assets before applying to get on a list for low-income public housing managed by local housing authorities. Take into account the value of all household assets including vehicles, any retirement accounts and money in bank accounts. Applicants must show that they are able to pay rent when due and take appropriate care of the apartment or housing unit. In many cases, at least 30 to 40 percent of the monthly household income must go toward paying rent and utilities.
Step 2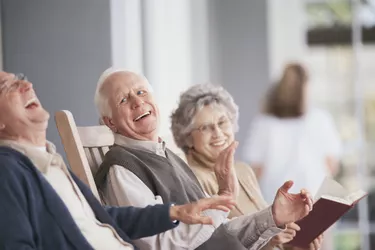 Check with local senior centers or a regional HUD office for information about government subsidized housing programs for low-income seniors in your area. The U.S. Department of Housing and Urban Development offers assistance to qualified individuals who need help paying rent. To qualify for HUD housing assistance, annual household income must be below 50 percent of the median income for that area. Under most HUD programs, seniors pay 30 percent of their annual adjusted income for rent. The federal government then pays the difference.
Step 3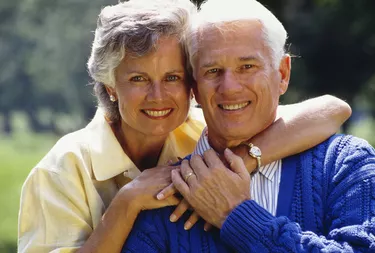 Meet all the criteria for eligibility for housing assistance. Applicants for senior housing generally must be at least 62 years of age to qualify. In many cases, applicants must submit to both a criminal background check and credit check. You also may need to provide the names and contact information for current and previous landlords as references. Although income eligibility requirements vary depending on state and county of residence, seniors must verify their household income each year, as well as report any changes in income that may occur throughout the year.
Step 4
Look into personal care homes that accept seniors over the age of 65 with little or no other source of income other than SSI (Supplemental Security Income). Seniors who have only limited income and assets qualify for this form of government assistance. Income from the SSI check is applied directly to the cost of residing in the personal care home. A small allowance from the check is returned to the resident to pay for personal expenses.
Step 5
Contact your state Medicaid office or county assistance office for more information. Although eligibility requirements vary from state to state, individuals or couples who own a home may qualify for some custodial care services in the home or in an assisted living facility. Individuals who have spent savings and other assets to pay medical bills often need housing subsidies.
Tip
In some cases, HUD assistance grant programs enable the landlords of privately owned rental units to offer reduced rents to low-income seniors. A senior also may qualify for vouchers to pay for a portion or even all of the monthly rent.
If you decide to buy into a senior housing unit, purchase one for a price similar to what you sold your previous home. Keep in mind that if you made enough profit from the sale of your previous residential property to have money left over to put in the bank, you may not qualify for senior housing assistance.