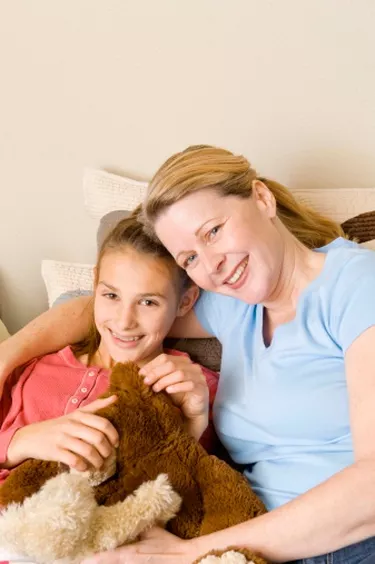 The Homelessness Prevention and Rapid Re-Housing Program was funded through the American Recovery and Reinvestment Act of 2009. The program provided $1.5 billion to help low-income families avoid eviction. Single mothers who meet the income eligibility requirements are eligible for help. Their families are eligible for temporary grants to pay rent, utility fees and other expenses. The mom may also be eligible to receive supportive services such as mediation, housing counseling, and case management services to ensure she can maintain her residential stability.
Benefits
HPRP provides temporary grants for a single mom to pay up to six months of delinquent rent. She can receive an additional 12 months of rental assistance going forward. The months do not have to be consecutive to obtain help. A written lease must be in place to receive the housing grant. HPRP also helps families pay for 18 months or utility fees, including six months of delinquent utility fees. Eligible utility fees include heat, electricity, water, sewage, and garbage collection. The rental and utility assistance amount depends on how the agency has structured their program. You must check with your local government to determine how much assistance is provided.
Eligibility
To qualify for help, the mom's income cannot exceed 50 percent of the area median income. The area simply means your county. Families who have already become homeless and those who have lost a home due to a foreclosure are also eligible to apply for help. HPRP will pay for a security deposit, rent and utility fees for up to 18 months. The Department of Housing and Urban Development defines homeless as those who lack an adequate night time residence such as shelter or public place. Single moms who are victims of domestic violence are also considered homeless. Applicants must provide documentation that they lack the resources to obtain housing and have no alternative housing options.
Other Requirements
The applicant must provide documentation that she has experienced a financial hardship and needs help to pay her rent. Verification of the household's income is also required. The family is required to re-certify every three months if it still requires help to pay rent during the 18-month time frame. The housing unit in which the renter resides must pass HUD's housing quality standards. These standards ensure that low-income families live in safe and decent housing. A HUD-certified visual inspector will conduct an on-site inspection of the unit.
Availability of Help
HUD allocates HPRP funding to states, territories, metropolitan cities and urban counties. These local governments may have sub-granted a potion of their funding to non-profit organizations. To find out whether HPRP funding is available in your area, call a HUD-approved housing counselor. The housing counselor will be able to help you determine whether you are eligible for help and where to obtain an application. HPRP expects all the funding to be expended by 2012. After that time, contact your local housing authority to find out programs are available to help pay for rent and utilities.