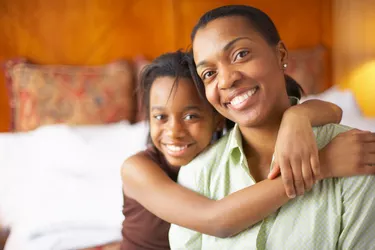 Single mothers can receive housing assistance through programs offered by federal and local agencies and nonprofit organizations. Housing assistance programs offer a range of benefits, including affordable public housing, rent subsidies, loans and help with monthly rent payments. Programs typically require participants to meet income guidelines, and may only provide assistance for families in specified communities. Certain programs provide short-term help, while others offer extended assistance.
Public Housing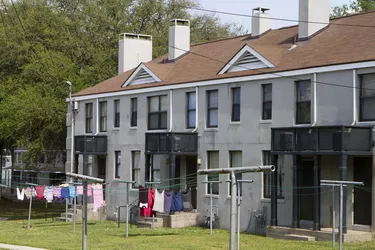 The U.S. Department of Housing and Urban Development, or HUD, sponsors the Public Housing Program, which local housing agencies administer. The program offers affordable housing for low-income families, which can include single-family houses and apartments. Local housing agencies determine eligibility, and candidates must meet income limits to qualify. According to the HUD, more than one million families live in public housing across the United States.
Housing Choice Voucher Program
The HUD funds the Housing Choice Voucher Program, or HCVP, which helps low-income households pay for rental units on the private market and allows participants to choose their housing. Local housing agencies administer the HCVP, which pays rent subsidies for single-family houses, apartments and townhouses. HCVP participants must pay part of the rent from their own incomes, and the local housing agency pays the subsidy to the property owner. Families must meet income limits to qualify, and rental units must meet program guidelines.
Rural Housing
Rural Development, a division of the U.S. Department of Agriculture, offers multiple grant and loan programs to help low and moderate-income rural families purchase a home or make home improvements. The Section 502 programs offers funding to help families build, renovate or purchase a home in a rural area, and the Rural Housing Site Loan program provides loans to help households develop or purchase sites to build houses.
Family Unification Vouchers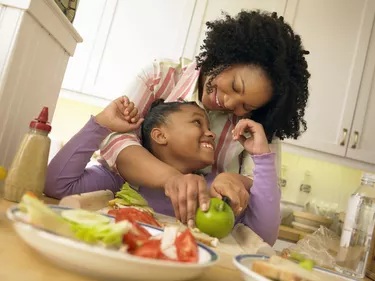 HUD's Family Unification Voucher program, also called FUV, provides financial assistance for families threatened with separation due to inadequate housing. Participants can use vouchers to purchase or rent housing from the private market. Local public housing agencies administer the FUV program, which extends eligibility to families who also meet eligibility requirements for the HCVP. To qualify, a public child welfare agency must certify a family faces the imminent risk of losing custody of a child due to inadequate housing conditions. The FUV program requires recipients to pay monthly rent or mortgage payments equal to 30 percent of their household income; the local housing agency pays the remaining balance.
Rent Assistance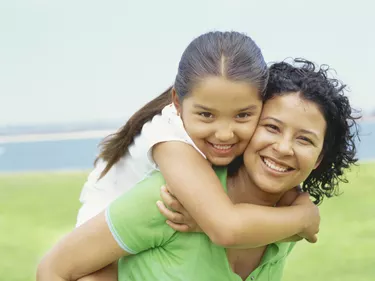 Local government agencies and nonprofit organizations offer rent assistance programs to help families facing financial crises pay rent or meet move-in requirements. For instance, the Eden Council for Hope and Opportunity provides rent assistance to residents in the San Leandro, Fremont and Dublin communities in California. The program helps participants pay delinquent rent or move-in expenses, such as security deposits. The organization extends eligibility to households facing temporary financial hardships; these households must have sufficient income to meet long-term financial commitments. The Champaign County Regional Planning Commission in Champaign, Illinois, administers the Tenant-Based Rental Assistance, which provides rent subsidies for up to two years. Homeless families and households facing loss of housing can qualify for the program, which requires participants to meet income and asset limits.