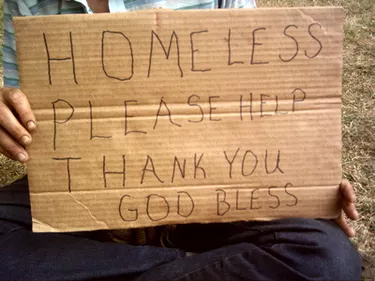 Federal agencies are working together to help Americans who have lost their home or those who are at risk of becoming homeless. The U.S. Department of Housing and Urban Development, or HUD, the U.S. Department of Veteran Affairs, and the U.S. Department of Treasury have provided grant funds to pay for relocation expenses. These are not programs for the chronically homeless since only applicants in need of temporary assistance to secure new housing will qualify for help. The third-party is paid directly for the moving expenses. You can visit www.hud.gov to find out where to apply for help with housing and moving.
Homelessness Prevention and Rapid Re-Housing Program
This program is to help homeless families obtain permanent housing or those in danger of being evicted, stay in their home. To qualify for help, the family's income cannot exceed 50 percent of the area median income. The grant can be used for the security deposit, utility fees and other moving costs. Rental assistance can also be provided, in some cases, for up to 18 months. Motel vouchers can also be provided during the families transition to permanent housing. The family will be required to provide evidence of rent increase, eviction or decreases in income for eligibility to be determined.
Supportive Services for Veteran Families Program
This program helps veteran families secure housing or retain existing housing with a grant to be used for rental assistance, security deposits, and other moving expenses. The veteran must be the head of household and the family's income cannot exceed 50 percent of the area median income. The grant is provided on a one-time basis only. The family can also get help with child care, housing counseling and transportation services.
Short Sale Incentives
The Home Affordable Foreclosures Alternatives, or HAFA, helps homeowners sell their home to avoid from going into foreclosure. The programs provides a $3,000 incentive for the homeowner to use for moving expenses. This program is for Freddie Mac and Fannie Mae insured mortgages. The Federal Housing Administration, or FHA, has a similar program for FHA-insured mortgages. Homeowners can receive a $1,000 incentive for relocation costs if the home is sold within three months. HAFA and FHA requires the home facing foreclosure to be the primary place of residence for the homeowner to receive money for relocation expenses.
Transition Assistance
In February 2010, states that were impacted with the most foreclosures received money to help homeowners with transition assistance. The Hardest Hit Fund helps homeowners that have lost a home to foreclosure or those who sold their home to prevent a foreclosure. The household's income cannot exceed low-to-moderate income limit levels to qualify for help. The money can be used to pay rent, a security deposit, utility fees and other costs of moving. Local state housing fiance agencies administer this program.