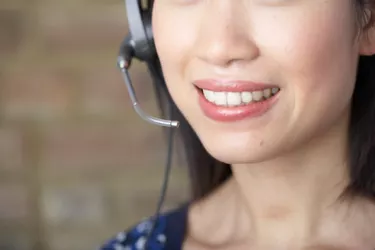 There are several federal programs available to help distressed homeowners save their home from foreclosure. These programs offer loan modifications and principal reductions to lower the monthly mortgage payment. There are direct subsidies available in certain states. The Department of Housing and Urban Development provides funding to counseling agencies across the country to help homeowners with the foreclosure alternative process. These counselors can identify which program best suits your needs, and they can help with the application process.
Loan Modification
The Home Affordable Modification program helps homeowners who can no longer afford their mortgage payment get it lowered to 31 percent of their gross monthly income. To qualify for a loan modification, the house facing foreclosure must be your primary place of residence. The amount owed on the mortgage cannot exceed $729,750. You must provide documentation that you have experienced a financial hardship. Eighteen percent of HAMP participants have lowered their monthly payment by at least $1,000. Homeowners with a second mortgage can also apply to have the monthly payment amount reduced through the Second Lien Modification Program.
Principal Reduction
Making Home Affordable also offers distressed homeowners the option to reduce the principal balance owed on the mortgage. The Principal Reduction Alternative program encourages servicers and investors to reduce the loan amount. To qualify for a principal reduction, the home must be your primary place of residence and you owe more on the mortgage that what the home is worth. You also must have obtained your mortgage prior to January 1, 2009. Homeowners with mortgages insured by Fannie Mae or Freddie Mac are not eligible for this program.
Mortgage Subsidy
In February 2010, states with 20 percent declines in home values and unstable unemployment rates received funding from the Department of Treasury. The Hardest Hit Fund provides mortgage relief to homeowners that reside in the states that received funding. Homeowners facing foreclosure can get help to pay their mortgage with a subsidy for six months. This housing assistance is provided on a one-time basis only. Households with low-to-moderate income are eligible for help. You cannot owe more than $729,750 on your mortgage to obtain a subsidy.
Emergency Homeowner's Loan Program
HUD's Emergency Homeowner's Loan Program provides a declining-balance loan of up to $50,000 to homeowners who have experienced a decrease in income. To qualify for an emergency loan, the homeowner's income prior to the decrease could not have exceeded 120 percent of the area's median income. The loan can pay for the mortgage, taxes, insurances and other mortgage-related costs. There is no repayment on the loan for the first five years. After that time, the balance declines 20 percent on an annual basis. The homeowner must have experienced a 15 percent decrease in income to qualify for help.