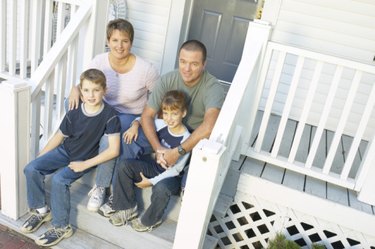 The U.S. Department of Housing and Urban Development (or HUD) oversees the Section 8 rental assistance program. Section 8 helps low-income families obtain affordable housing. Local public housing agencies process the Section 8 housing applications. Once applicants meet the eligibility requirements, they are placed on a waiting list. In many cases, the number of applicants exceeds the availability of Section 8 homes. As a result, it may take several months or even several years before you're placed in a home. So it's not unusual for applicants to check the status of their application from time to time.
Step 1
Contact your local public housing authority. For example, if you applied for Section 8 in Little Rock, AR you would contact the Little Rock Housing Authority. The public housing authority processes your Section 8 application. Provide the staff person with your name, application ID number and/or Social Security number. The staff person can give you information about your Section 8 application, such as where you are on the waiting list.
Step 2
Call your local Housing and Urban Development (or HUD) office. HUD oversees the Section 8 voucher program and has offices in each state. A directory of local HUD offices is available on the HUD website (hud.gov). There you'll find the HUD director's name, office address, phone number, fax and e-mail address. HUD maintains a database of all Section 8 applications, so a staff person can tell you the status of your application.
Step 3
Check your Section 8 status online. An example of this type of service is Wait List Check (waitlistcheck.com). Log in using your for digit birth year, for example, 1981. Then type in your password or Social Security number. Once you log in, you can view the status of your application.
Tip
The Section 8 rental assistance program is now called the housing choice voucher program (or HCV)