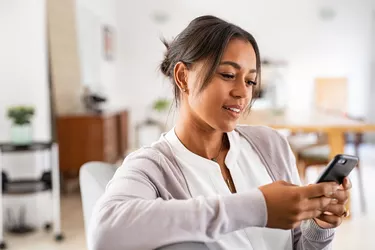 Lining up steady, reliable freelance work can be challenging. Posts on job boards tend to be inundated with applications, and potential clients often want to hire based on referrals. LinkedIn is a great way to build your freelance network and learn about opportunities.
Launched in ​2003​ as a way for professionals to post their resumes online, LinkedIn has grown to one of the top social media sites. Professionals set up a profile and connect with coworkers, colleagues, friends, relatives and others for career-building purposes. Even those who aren't in the market for a new job can benefit from having a profile, if only to maintain a robust professional network.
If you're starting or already running a freelance business, a LinkedIn profile can be a great way to attract new clients. You can get referrals from past clients, identify mutual connections when you see job opportunities and establish yourself as a thought leader through regular posts. But you'll need to set up a profile and build your network to get the most out of it.
Your LinkedIn presence focuses heavily on your profile. As much as you might not like it, this starts with a professional, high-quality profile picture. If possible, pay a professional photographer for your headshot and dress according to your industry standards, which for most LinkedIn users means business casual.
It's also important that you use your real name on LinkedIn. Potential clients and recruiters will use that name when reaching out to you, and anyone from past and present work experiences who connects with you there will look for that name. But, most importantly, LinkedIn's requirements state that you can only use the real first, middle and last name you use for professional purposes.
Writing a Good LinkedIn Headline
In addition to your name and profile photo, your profile headline will be one of the first things potential freelance clients see. Some people use that space to list their current position and company name, but this won't necessarily encourage page visitors to scan down and learn more.
For best results, optimize this space by showing a little of your personality. This is your chance to give your elevator pitch to prospective clients and other contacts in your industry. State what you'd want decision-makers to know about you, but also keep it true to who you are. This may mean letting your sense of humor show through.
By setting up a winning profile, you can start networking and increasing your visibility so that the right clients reach out to you.
Use LinkedIn's Featured Section
Every LinkedIn profile comes with a featured section, which is a space for sharing links and documents. This is where you can showcase your best work samples. Freelance writers and graphic designers can especially benefit from this section, since it can showcase your best work.
For marketers and other freelancers, the featured section could be a place to share articles and posts. This area is for sharing the work you feel most represents your skills and talents.
Optimizing the Experience Section
When hirers look into how to list freelance work on LinkedIn, often they're most interested in gathering experienced professionals. Your profile's experience section will look similar to a resume, with past full-time jobs, job titles and dates of service.
As you're inputting your job titles and descriptions, think of the keywords potential clients will use if they're looking for someone with your skills. Use common job titles for what you do rather than specialized titles your position might have been given. Think of duties at each previous job that relate to the type of work you do now to make sure you're covering all the relevant keywords.
LinkedIn can be a great tool for both freelancers and salaried professionals. By setting up a winning profile, you can start networking and increasing your visibility so that the right clients reach out to you.