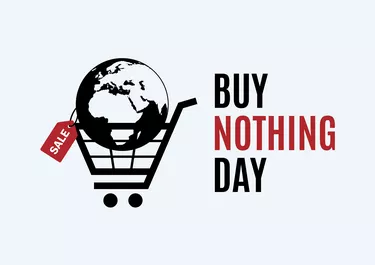 Want to make friends, save money, and get rid of the clutter in your life? Everyone has things that aren't used anymore and that need to be thrown away.
Now there's a way to dispose of these unused items and benefit your local community at the same time. It's called a Buy Nothing group.
Here's how these groups work and how you can find one in your area.
What Is a Buy Nothing Group?
The Buy Nothing group was started in 2013 when Rebecca Rockefeller and Liesl Clark started a project on Bainbridge Island, Washington. The co-founders' idea was to create a platform where you could just give your stuff away rather than bartering or providing gifts that come with conditions. The only compensation the giver would receive would just be a nice "thank you."
Buy Nothing group members offer virtually every kind of item you can imagine, from toys and clothing to books and antique furniture. And it doesn't have to be physical things. Members can also offer to give their time away such as an hour of instruction on how to cook Chinese food.
Joining a local Buy Nothing group is a convenient way to declutter your life, get lots of free stuff and make new friends.
People join Buy Nothing groups for several reasons. Some people join because they have items they want to give away and like the idea of giving to someone in their community. Others join because they are looking for specific things like a baby crib. The COVID-19 pandemic increased the demand for things needed for DIY projects since people were staying at home and focusing more on household projects.
The Buy Nothing Project is a nonprofit organization and now has chapters in 44 countries and more than 6,500 member groups.
Rules of a Buy Nothing Group
The only rule the Buy Nothing group has is that everyone must "give freely" and not expect any kind of reward or compensation. According to their website, trading, bartering, buying or selling is not allowed.
Why Join a Buy Nothing Group?
​You'll save money​. The most obvious reason to join is that you'll save money because you can get lots of free stuff that will help you control your budget. And you can participate in your local free gift economy rather than buying something off Craigslist.
​You'll reduce waste​. Most of the stuff that people don't want anymore is donated to a thrift store or simply thrown away and goes to the local landfill. Buy Nothing groups reuse things and reduce waste. You can feel good about doing something better for the planet by improving the environment.
​You'll make connections in the community​. You'll meet new people and make new friends in your community. Buy Nothing groups are hyperlocal by design to give members a closer sense of community spirit by participating in the local gift economies.
​You'll get rid of clutter​. Buy Nothing groups enable people to get rid of the things that clutter up their homes and that they no longer use or want to keep. Your unused items will become valued additions to someone else.
You can find your local group by going to the Buy Nothing Project group website. In addition, most Buy Nothing chapters have a Facebook group page.
If you join a local group, you aren't obligated to buy or sell anything. You can participate as much as you want, and it doesn't cost you anything.