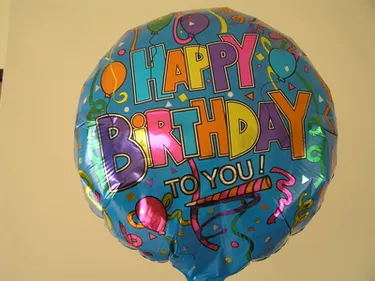 Planning a great and memorable adult birthday party does not have to be expensive. Look for ways to stretch a dollar; planning weeks in advance will save time and money. Put together a fun birthday party on a budget while making it special for the honoree.
Budget
Create a reasonable budget and stick to it. Consider the number of guests, location of party, food, drinks, decorations and entertainment. Once the budget is determined, plan the details of the party.
Location
Holding the party at home, either indoors or outdoors, or at a park can be very cost effective. This allows more guests to attend. If cleaning up after the party is not your thing, dine at a restaurant with a few close friends or family members.
Electronic Invites
Invite your friends electronically through email. Online services offer professional invitations that keep track of RSVPs and allow invitees to leave messages. Social media is a useful tool for events, too.
Decorations
If you decide to decorate, the local dollar store has a huge selection of party decorations. With a few dollars, you can purchase balloons, cups, plates and tablecloths to create a festive party scene.
Food
Holding a potluck feast allows your friends to bring their signature dishes. By calling friends in advance, you can determine what foods will be served. Italian pasta dishes, tacos or burritos are inexpensive to make. Serving appetizers only will help save money, too.
Drinks
Advise your guests that beer and wine will be provided. Specifying what kind allows guests to bring a beverage of their choice. Another option is making a fruity punch drink with alcohol, such as pineapple juice with flavored vodka, which is cheaper than buying several bottles of liquor. Purchase all alcohol on sale.
Entertainment
Make a music mix of retro songs from different decades, such as the 1980s. Another way to keep your guests entertained is having karaoke or video games. If you don't have the equipment, borrow it from friends. It's not a party without music.