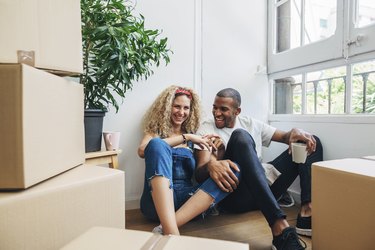 Buying a home is a struggle at the best of times, and these are certainly not the best of times. With major cities like New York and San Francisco emptying out as remote work becomes more and more feasible, Americans are looking to stretch out as they settle down. That means some seemingly unlikely places are becoming major real estate hotspots, with houses vanishing off the market at major metropolitan speeds.
Economists at realtor.com shared their analysis of the 10 "hottest ZIP codes of 2020" in August, meaning those locations where demand for housing is so intense, some listings are ending in competitive sales within hours of posting. Prices in certain areas leaped as much as 16 percent from the previous year, despite the COVID-19 pandemic and an established trend of millennials simply staying put rather than packing up. By the way, you'll find the latest info on Realtor.com's Market Hotness Index.
These hotspots are split between suburbs of larger cities, like Boston or Washington, D.C., and smaller cities in their own right, like Raleigh or Topeka. And while home prices vary, demand is not overlapping with the nation's most stressful cities. The federal government has been working to encourage mortgage payments and home financing, so if you're eyeballing the exit from that big city life, consider one of these towns for your next roost.
Colorado Springs, CO (80911)
Reynoldsburg, OH (43068)
Rochester, NY (14617)
Melrose, MA (02176)
South Portland, ME (04106)
Topeka, KS (66614)
Hudson, NH (03051)
Worcester, MA (01602)
Springfield, VA (22152)
Raleigh, NC (27604)