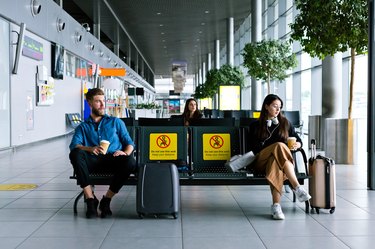 Air travel was one of the first industries to totally collapse due to COVID-19. After all, nobody wants to spend a few hours breathing the same air as every other stressed-out passenger. The airline industry feels it's been absorbing the financial shocks for long enough, however.
Southwest and Delta have not announced any relaxations, which may be key as dozens of states start to see new peaks in infection rates. Certain states are issuing interstate travel restrictions, and plans to reopen in 11 states are halting in an effort to contain the virus. Even international travel is a problem now, as the European Union reopens to member countries but bans Americans from entering due to COVID.
The best thing we can all do to keep ourselves and each safe is to wear masks and stay cautious. Designers are already imagining other ways to make flying safer in the age of coronavirus, but for now, be aware that not every airline has a uniform means of confronting it.