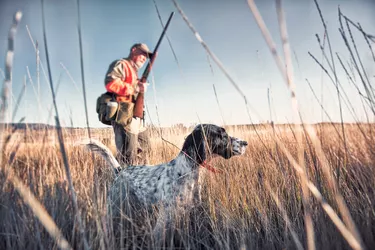 Can you see yourself conducting rescue operations or patrolling hunting areas? How would you feel about wearing a game warden patch and uniform? That's right – pursuing a career as a game warden in Pennsylvania would give you the chance to protect wildlife and take on challenging missions. Plus, you will have the authority to enforce hunting laws, implement wildlife programs and make arrests.
Conservation officers, or game wardens, have the mission to protect wildlife and natural resources. Depending on the job, they may also enforce fishing and boating laws. These professionals are usually in charge of parks and natural reserves, forests, lakes and public lands, explains Maryville University. They usually patrol assigned areas, conduct search-and-rescue operations, investigate hunting-related incidents and file reports. Other duties may include:
Educate the public on wildlife conservation
Enforce environmental laws
Collect and analyze evidence
Investigate wildlife crimes and illegal activities
Ensure the safety of outdoor activities
Create and manage educational programs
Issue warnings and make arrests
Testify in court
Monitor hunting activity
Assist other law enforcement officers as needed
Generally, game wardens work for local government agencies, but some are employed by the U.S. Fish and Wildlife Service. Their responsibilities depend on the job and the geographical areas they're in charge of. For example, they may have to participate in community outreach events, compile biological data, investigate poachers or track bird migration.
Note that state game wardens hold more responsibility than deputies, according to the Pennsylvania Game Commission (PGS). A deputy game warden in PA or any other state will work part-time under the guidance of a state game warden. Those who pursue this path are recruited on an as-needed basis and don't receive a regular salary. Think of it as a way to gain work experience and build connections. Later on, you may take the steps needed to become a state game warden.
Game Warden Education Requirements
Each state has different educational and training requirements for game wardens. If you plan to work in Pennsylvania, you must be a resident of the state and hold a non-commercial Class C driver's license, says the PGC. Applicants need to be at least 21 years old, pass an exam administered by the Civil Service Commission (CSC) and have in-depth knowledge of hunting and outdoor activities. Being in good physical condition is a must, as you will need to take and pass a physical test.
Candidates must also undergo a psychological evaluation and background checks, including a drug scan. Additionally, they must have possessed a valid hunting license for two years or longer prior to the written and oral exam administered by the CSC. Another requirement is to have at least 60 completed college credits, four years of military service or 400 hours of work experience as a deputy game warden in PA.
The next step is to complete 1,400 hours of paid training at the Ross Leffler School of Conservation. The program lasts about 50 weeks and includes a mix of classroom instruction, outdoor lessons, physical training, interactive activities and exams. Students must attend all classes and maintain a score of at least 80 percent on all tests. Those who meet these requirements receive ​$1,376​ every two weeks, plus employee benefits. Upon graduation, they are assigned permanent positions and receive a starting salary of ​$42,500​, according to the PGC.
The path to becoming a game warden can be challenging, but you'll have the opportunity to make a difference. Plus, there are plenty of work opportunities available. Currently, the U.S. is home to more than 6,730 fish and game wardens, reports the Bureau of Labor Statistics (BLS). Florida, Texas and New York have the highest employment rate, while Pennsylvania, North Dakota, Nebraska and several other states have the fewest vacancies.
As far as salary goes, game wardens earn about ​$58,190​ per year, according to the BLS. However, the actual numbers vary by state. The annual median wage for conservation officers based in Pennsylvania is ​$52,270​, but some make ​$67,600​ or higher. Those who work in New Jersey, by comparison, earn around ​$82,400​ per year.
If you're just starting your career, reach out to the PGC to inquire about job openings. Alternatively, go online and type "Pennsylvania game warden jobs" into your preferred search engine to see what comes up. Sometimes, the PGC and other government agencies post available openings on their websites or job search platforms like Indeed and USA JOBS.