Cruise ship captains have the ultimate responsibility for the passengers, crew and vessel. They supervise the navigation and operation of the ship, setting the course with reference to weather information and liaising with harbor masters. The captain also keeps the ship's log. A cruise ship captain's salary is affected by factors including location and employer type.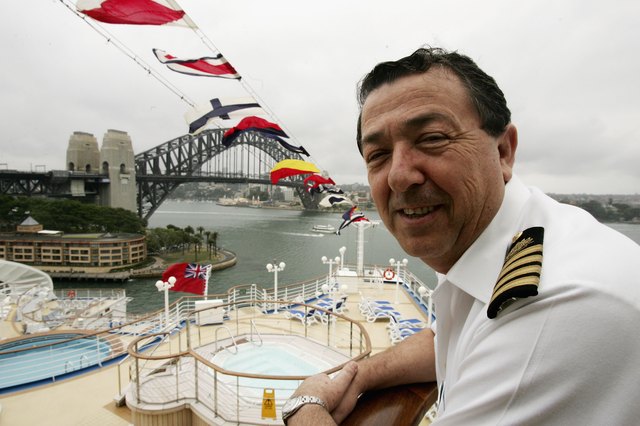 credit: Patrick Riviere/Getty Images News/Getty Images
Duties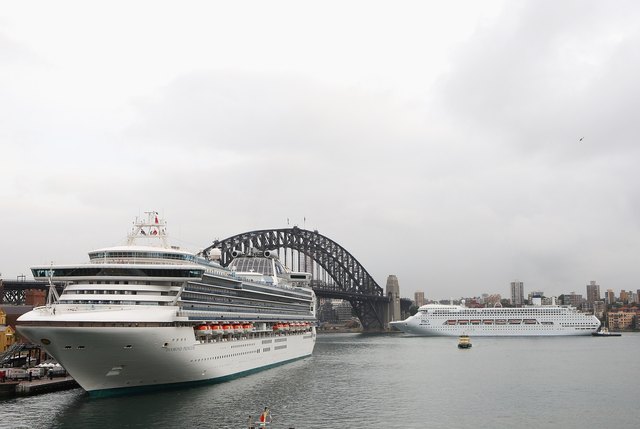 credit: Cameron Spencer/Getty Images News/Getty Images
A cruise ship captain manages the staff onboard, overseeing the use of steering, navigational, maintenance and loading equipment. He ensures that all cargo, fuel and supplies are correctly logged and stored, that the ship avoids treacherous weather conditions and ocean geography, such as reefs, and that it does not pollute the sea. The captain also interacts with the passengers, usually hosting a cocktail party during the cruise, dining with passengers, and inviting some to observe the bridge.
Average Pay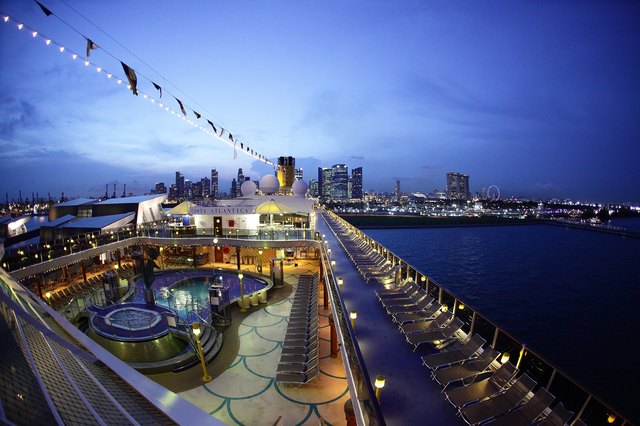 credit: Suhaimi Abdullah/Getty Images News/Getty Images
For its May 2009 survey of employment throughout the United States, the federal Bureau of Labor Statistics categorized cruise ship captains along with other captains, mates and pilots of water vessels. It calculated that the average yearly salary across the profession was $70,740. This equates to a monthly income of $5,895 and an hourly average of $34.01. Top earners in the field, those in the highest 10 percent bracket, received an average in excess of $114,720, while those among the bottom 10 percent earned less than $30,760, on average.
Pay by Industry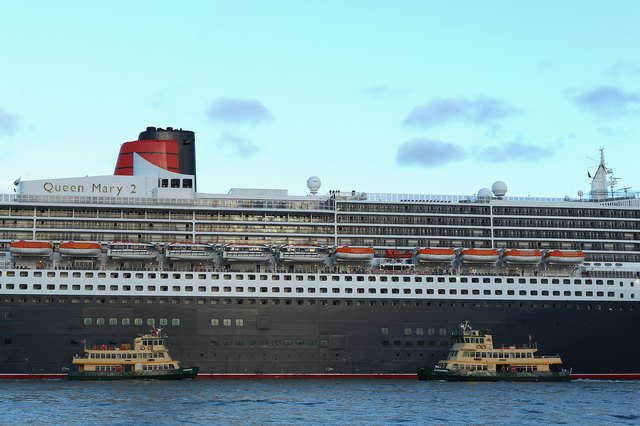 credit: Cameron Spencer/Getty Images News/Getty Images
Of the industry sectors detailed in the BLS survey, cruise ship captains might work within three of them: inland water transportation; deep sea, coastal, and great lakes water transportation; and scenic and sightseeing water transportation. The BLS lists the average annual salaries within these sectors of the nautical industry as $69,500, $87,750 and $44,160, respectively.
Pay by Location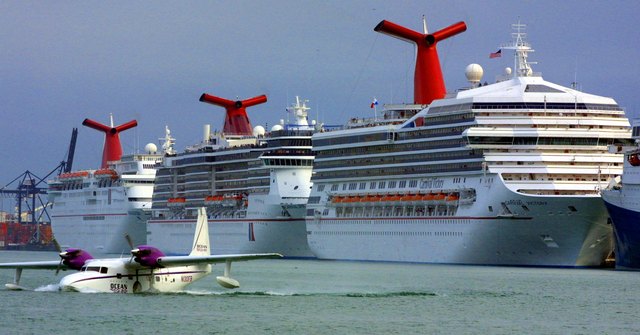 credit: Joe Raedle/Getty Images News/Getty Images
The BLS survey listed Delaware, Texas and Virginia as some of the states in which a cruise ship captain was likely to achieve the highest pay rates, with averages of $102,290, $84,250 and $79,520, respectively. Hawaii was listed at just $58,020. Among the most lucrative single metropolitan areas were the Miami, Miami Beach, Kendall area of Florida -- $105,210 – and Anchorage in Alaska -- $102,460. The New Orleans, Metairie, Kenner district of Louisiana was listed at just $72,780. In its analysis of passenger ship captains in some major cities, SalaryExpert.com listed Miami and Houston at the top of the table, averaging $85,884 and $72,880, respectively, while Boston, Massachusetts was listed at $36,877.