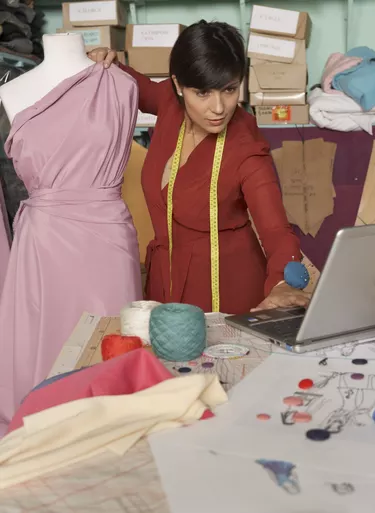 Most models begin their modeling careers in large metropolitan cities, such as New York City, Los Angeles, Atlanta and Miami. Although many well-established modeling agencies are based in large cities, there are modeling opportunities available in many other metropolitan areas. New York has one of the largest fashion industries, in addition to Paris and Milan. In these locations, models can find runway, editorial, advertising, television and catalog work. Also, some models find work opportunities with retail stores and local charitable organizations.
Step 1
Explore the different facets of the modeling industry. Understand the various types of models, and perform research to locate the best markets for each. This information will help you understand what clients and agents prefer. Because the modeling industry is always changing, aspiring models must stay abreast of the latest trends.
Step 2
Discover the modeling image that works best for you. There are petite models, full-figured models, junior or teenage models, child models, mature models and character models. Research the industry standards for the market you intend to pursue.
Step 3
Find the type of modeling work that is best for you. Commercial print models appear in photographs, such as those in magazines, billboards and catalogs. Specialty models highlight certain body features, such as hands, feet, hair or teeth. They tend to find work opportunities in advertising. Runway modeling shows occur in the fall or the spring, when fashion designers showcase new items for the season. Fit models perform live mannequin work. Promotional models work as spokesmodels at trade shows, sales conventions and in-store exhibitions. Television and film models usually perform small film roles and television commercials. Many models who pursue television work take acting classes before entering the television and film industry.
Step 4
Contact modeling agencies, department stores and other organizations that hire models. Some agencies may only work with runway models, while others may hire commercial print or specialty models. Most agencies and retail clients require aspiring models to submit photos or composite cards and contact information to their agency.