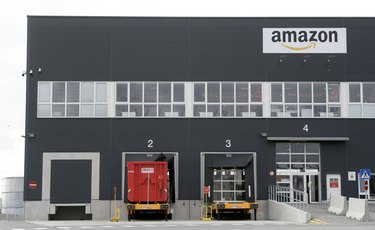 There's nothing like convenience, especially if you're already paying for it. Amazon Prime subscribers can already accept deliveries in formerly intimate spaces, from your car to just inside your front door. Now, Amazon Key wants access to your garage — just to keep your packages safe, of course.
In-Garage Delivery launched this week, along with sales on helpful Smart Garage kits, which include a mounted camera for constant monitoring and a special key that lets you open and close the garage door from your phone. Presumably the Everything Store has worked out some of the kinks that dogged earlier iterations of this service. Whether your garage door is, like your smart speakers, too boring to hack could be another issue.
Even if you're not a Prime customer, for those unnerved by the company's eagerness to break into your private property, Amazon is working to make itself more available generally. The department store Kohl's just announced it was expanding its partnership with Amazon to receive Amazon returns once customers have processed unwanted items online. Whole Foods (owned, of course, by Amazon) also provides access to lockers for pick-up and returns away from your home address. There's nothing like convenience, not least when it's unclear what Amazon gets in return.