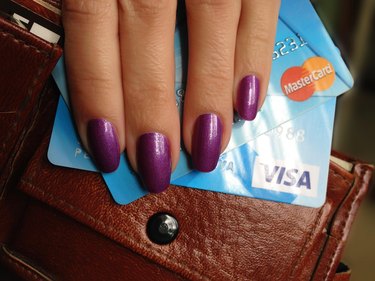 Spring cleaning isn't just for living spaces. It isn't even just for spring. If it's been a while since you really looked at your credit cards, it's probably time to consider whether they're still working for you.
The website CreditCards.com just posted some research into how long American consumers hold on to their old favorites. Even though we're subjected to huge amounts of advertising from creditors, about 40 percent of us either haven't changed preferred cards within a decade or have never changed cards at all. Millennials are more likely to make switches as we chase more lucrative rewards programs, and as our lives and spending priorities change.
That said, 1 in 5 people still use a credit card that doesn't align with how they use their money. About that many also tend to let their rewards expire without touching them. If you've aged out of any of your credit cards and your credit score is above 700, it's worth looking around for new options, especially if you have a better idea of what rewards sound most, well, rewarding.
For those worried about their credit score, adding a new card is actually likely to improve it, provided you stay on top of payments. Not only does your credit limit go up, but your credit utilization rate may go down. (You want to show credit card companies that you're using only about one-third of your total line at any given time.) This also means you want to be careful about closing down accounts, which can quickly change your credit utilization rate for the worse,
Ultimately, it all comes down to preference and comfort level. The average cardholder has 3.7 cards, but whether you do best with one card or several, make sure they're doing the most work for you.