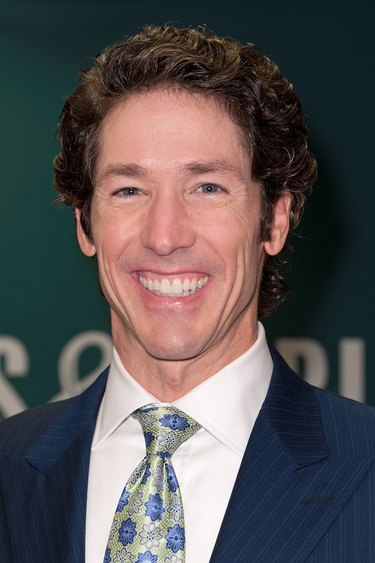 Becoming a pastor has no degree requirement as well as no general salary specifications as do careers such as police officers, teachers and physicians. In fact, what a pastor takes home in pay is largely due to the size of his church and where his church is located. These factors have helped numerous pastors become multimillionaires.
Average Salary
While the Bureau of Labor Statistics lists the average salary of clergy, which includes pastors, at $48,290 annually of 2010, this also reflects salaries of clergy for other religious groups such as Buddhists, Catholics, and Muslims. The salaries of pastors in the U.S. is largely affected by church size. As such, pastors of churches with congregations of 300 people earn less than $28,000 annually as of publication according to a Crown Financial Ministries article, citing figures from a National Association of Church Business Administration report. Five percent of pastors in the U.S. earn more than $50,000 annually while 14 percent earn less than $25,000 according to the report.
A Closer Look
In smaller churches, pastors often have to work other jobs to make a living. In spite of the fact that ministers may be well trained and educated, their salaries may not be indicative of such training and education. One out of five pastors earn supplemental income from other employment according to the article, again citing the National Association of Church Business Administration report.
Church Sizes and Locations
It is common for pastors of extremely small congregations to earn little-to-no salary. For those working at megachurches, or churches over 2,000 members, salaries can reach six-figures. A September 2010 Christian Post article, citing figures from a 2010 Leadership Network survey, lists the average salary of pastors of megachurches at $147,000 with salaries of lead pastors being as high as $400,000 and as low as $40,000.
The Hartford Institute for Religion Research notes that most megachurches are located in the suburbs of cities such as Phoenix, Orlando, Houston, Atlanta, Dallas where 26 percent of families earn an average of $100,000 annually according to a June 2009 Forbes article. These churches have operating budgets of more than $5 million annually according to the Christian Post article. The Hartford Institute for Religion Research notes that the majority of megachurches are located California, Texas, Georgia and Florida. Thus, the average salary of pastors may be higher in these states.
The Million-Dollar Scale
Pastors of the largest megachurches earn millions of dollars annually. Joel Osteen, whose Lakewood Church in Houston,Texas has approximately 40,000 members and holds services at the Houston Rockets' former stadium, does not accept his $200,000 a year salary because of a multi-million dollar book deal. Megachurch pastors such as Joyce Meyer, Kenneth Copeland and John Hagee all have large television audiences and earn multi-million dollar incomes annually from book deals, nonprofit efforts and their church congregations.