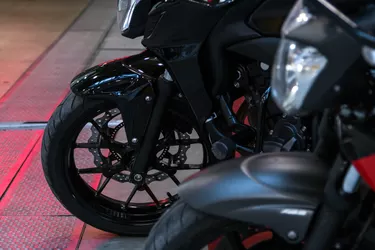 Superbike racing is a type of motorcycle racing that takes place on closed circuits. The bikes used in this type of racing are typically high-performance machines, and the competition is usually fierce. These superbike racers use different motorcycle brands, including Yamaha, Kawasaki and Suzuki, to complete their road racing tours. These brands often sponsor athletes and pay top dollar for contracts. Motorcycle racing can be a dangerous and exciting sport, with bikes going faster and faster around the track. These bikes are designed using lightweight materials that allow them to fly around the circuit at speeds up to 180 miles per hour.
A superbike racer is someone who competes in the sport of motorcycle racing, sometimes called supercross. Motorcycle racers can make a lot of money depending on their skill level and how well they do in races. The top superbike earners can make millions of dollars annually, while lower-level riders may only make a few thousand dollars annually. Many superbike racers have coaches to help them improve their skills and compete at the highest levels. Coaches can also be paid very well depending on their experience and the results they can achieve with their riders, but the average motorcycle racer won't have a coach.
The motorcycle industry is a multibillion-dollar industry. There are many different types of motorcycles, including superbikes. Superbikes are lighter and smaller than street motorcycles; these bikes can reach top speeds of over 200 miles per hour.
The superbike racing industry started with the release of the Honda CB750 in 1969. Only a year later saw the first superbike race. However, the sport didn't become the worldwide success it is overnight. It wasn't until 1988, when the first World Superbike Championship premiered, that most people heard of superbikes or moto racing.
There is no formal or even informal education requirement for superbike racers. The best way to become a superbike racer is to start young; many riders begin racing when they are children or teenagers. There are many types of motorcycle racing, so it is essential to choose the one you are most interested in.
Training and practice are essential for becoming a successful racer. You will need to be in excellent physical condition and have quick reflexes. You will also need to be able to handle high speeds and make split-second decisions.
If superbike racers are successful, they can make a lot of money. The best riders in the world can make millions of dollars per year from their salary and sponsorships, which the experts at the IRS note are a source of taxable income. However, most riders will not make this much money. Even riders who are successful at the amateur level can make a good living from racing. If racing is a bit outside your comfort zone, you could also become a superbike motorcycle mechanic. According to the U.S. Bureau of Labor Statistics, these mechanical experts make a median salary of $38,170, but superbike mechanics likely make significantly more.
There isn't much data on rider salary or an average salary, as this isn't your typical office job. Most superbike riders are paid relative to their cost of living. If a rider lives in New York, they'll likely make more than a rider from a smaller area. While there isn't a salary range, you can determine how much riders make yearly from their net worth. Typical riders will be dependent on prize money at championship races.
Many factors affect how much money a rider can make, including the rider's results, the number of races they compete in and their popularity. Racers who compete in the World Championships make a lot of money. For example, Marc Marquez makes ​$16 million per year​, including his salary from Honda Racing Corporation and his many sponsorships and endorsement deals. Jorge Lorenzo made ​$12 million​ in the same year. This is despite the fact that he only raced in eight races due to an injury.
The most successful superbike riders have several years of experience, often starting as small children. Valentino Rossi, for example, started riding bikes when he was just 4 years old, and he is now considered one of the greatest motorcycle riders of all time. Jorge Lorenzo began racing go-karts at the age of 8 before moving on to motorcycles. Maverick Viñales started even younger, racing mini motocrosses when he was 3 years old.
If you are interested in becoming a superbike racer, there are many different ways to get started. There are racing schools that can teach you the basics of motorcycle racing. You can also join a motorcycle club or team to get more experience. There are also many amateur races that you can enter to start your racing career. As with most other careers, networking can help you get a foot in the door.
Famous superbike racers, also known as motocross riders, include Valentino Rossi from Italy and Marc Marquez, Maverick Vinales and Jorge Lorenzo, all from Spain. While most superbike riders won't reach their level of success, motocross racing can make you a lot of money.