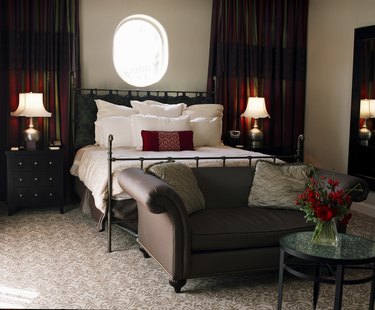 People everywhere are feeling the pinch of the lagging economy. Just because you can't shell out for expensive, original pieces, doesn't mean your home has to look drab. Using color, themes and accents, you can put your home interior on the fast track to fashionable at just a fraction of the price. Where once you might have hired designers or bought the newest trends, you can now use ingenuity and creativity to brighten your home by yourself. The possibilities are endless.
Be bold and don't be afraid to make mistakes. Ultimately, you want to live in a home that makes you happy.

Evita Smith, interior design blogger
What's on Your Walls?
The first place to look when adding your own particular flavor to a room is its walls. Fresh paint, mirrors, clocks and artwork can take an austere and uncomfortable environment and turn it into a cozy living space.
"I really love to mix and match colors," said Misty Brockway, who spent months decorating her new home in Beaverton, Oregon. "I'm not afraid to put colors together that may not seem typical together."
Of course, not everyone can afford to paint every wall, and in this case, take a look at your living space and choose one wall you'd like to highlight. By painting just one accent wall, you can achieve the same purposeful effect as painting the entire room, without using gallons of expensive paint.
Cathy Patrowic of Northumberland, Pennsylvania, says she chose to hang items on her walls to express her heritage, history and family life.
"I have a mixture of things hanging on my walls, from classic Winnie the Pooh paintings to family pictures to beautiful signs we have picked up," said Patrowic. "Everything hanging has meant something to us at some point in time, and it's nice to be able to look around and see things and go back down memory lane of when and where we got them."
Don't be afraid to shop thrift stores, tag sales and even online to find good deals on original art or hard-to-find accents. Even clocks and mirrors can add to the feel of your home when used in the right way.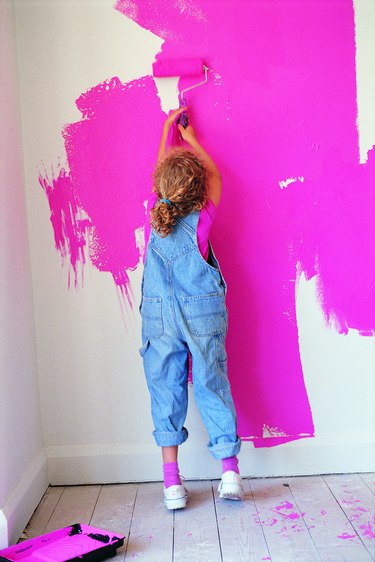 Furniture and Focal Points
A new arrangement of furniture can completely change the character of a room. If you're looking for a classy, sleek design, square your corners and align your furniture in an unobstructed way. For a more lived-in look, use circular patterns. Above all, remember that furniture is meant to be used, and when you have people sitting in your rooms, you'll want to give them something to look at.
"If you have your furniture centered around a focal point, it draws everyone's eyes to that focal point and makes the room feel like it has direction," said Patrowic.
The furniture itself can't be forgotten. Drab, tired-looking pieces can break an otherwise trendy room, but you don't have to spend a fortune on new items. JoAnn Quickel, owner of Village Art & Design in Gainesville, Florida, recommends reupholstering instead, using bold patterns and shapes to your advantage.
"Woven fabrics like ikat are very popular for upholstery or perhaps a few throw pillows," said Quickel. "Also, you may see the use of suzanis, which are hand-embroidered textiles from Uzbekistan. They are circular patterns on pillows, bedding and upholstery."
You don't need to reupholster your entire room to give it a new look, though. A well-placed quilt, throw or pillow can bring color and design to your furniture without changing the base at all.
Interior design blogger Evita Smith recommends taking a closer look at items you already own to see if you can find a new purpose for them.
"Think of ways to reuse or up-cycle pieces in ways they weren't originally designed for," said Smith. "The same can be applied to thrift store, yard sale, eBay or Craigslist finds."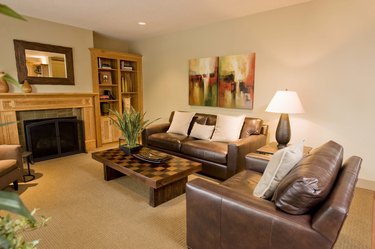 Make Your Accents Pop
Often it's the little pieces that guests see out of the corner of their eyes that really pull a room together. Smith advises bucking the current trends in favor of pieces that express your own personality.
"I like to look for and live among things that make me happy and have meaning to me," she said. "Remember, something you love may very well become a trend one day."
If you're looking to save on cash, potted plants can add a splash of color and season to your home, keeping it fresh and up to date at minimal cost to you. Framed family photos can bring any tabletop or counter space to life. Smith says it's easy to revitalize a room without buying a single thing. Instead, reorganize what you have.
"An area rug, lamps, some pillows or vertical elements can help. You can also rotate items into your space to temporarily change the mood," said Smith. "Be bold and don't be afraid to make mistakes. Ultimately, you want to live in a home that makes you happy."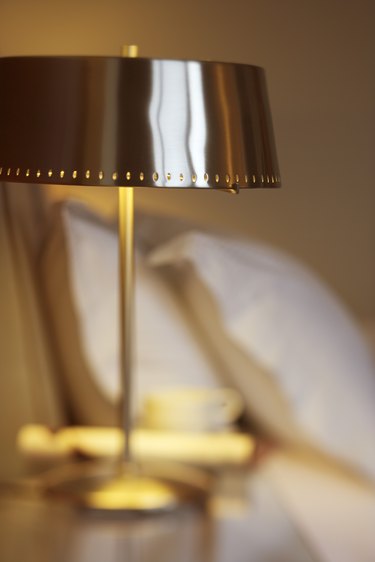 Photographs as Art -- A Photographer Interview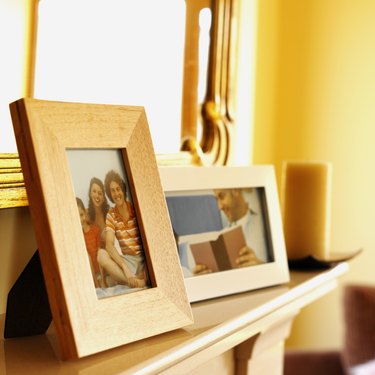 Melanie Greeke, owner of Thumbs Up Photography in Goldsboro, North Carolina, answers questions on how to turn old photographs into chic art.
Q: How can photographs be used as interior art? A: With a few well-placed photographs, your home can still be clean and modern while having some personality. If you put up a photo, you open up a door, allowing a guest to get to know you.
Q: What feel or tone do certain effects convey? A: Black-and-white photos are very modern and look great on colored walls. Color photos should be used on more neutral walls to avoid color clashing.
Q: How does framing add to the photograph's artistic feel? A: If you have one big photograph with a large frame, make it the centerpiece of the room. Clusters of photos look best in minimal frames. This avoids a cluttered-looking wall.