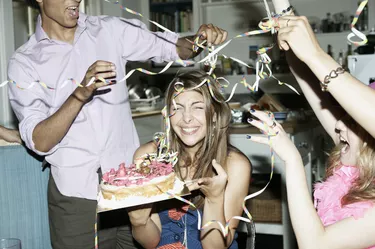 Giving a gift is special. It's a way of communicating how much you love someone, appreciate them and celebrate their life. In order to show deep love and appreciation for someone doesn't mean you have to spend a lot of money. The opposite is actually true; some of the most meaningful gifts don't cost a lot of money. Many people would rather receive a gift with a special meaning behind it than an expensive gift lacking thought. If you know someone who's about to turn 22, give the gift of love and appreciation.
Quality Time
Not every gift has to be wrapped in box. For some people, the best gift they could receive is quality time. Plan out a day for the two of you centered on the birthday person's interests. Take time--give the day some thought and do things together that you only wish you had time to do on a normal day. Read her favorite story to her, go for a walk or visit a place you shared a special memory together.
Create a Gift
You can always create a gift from old pictures. Put together a collage or photo book that commemorates your time together in friendship or love. A photo book is a great idea because the individual can always add to the book as the years go by. You can write a note on each page expressing how you feel about him or include inside jokes you may have shared with him.
Make Food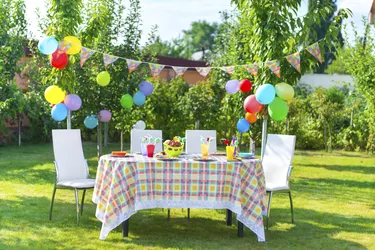 If you know the person's favorite food, prepare it for her from scratch. The thoughtfulness and time you spend to make the dish just right will mean a lot to her. Even if you're not an expert chef, the very idea that you cared enough to attempt to make her favorite dinner or dessert will be enough to show your appreciation.
Coffee and Mug
Find a ceramic coffee mug at a discount store and place the person's favorite coffee beans in it. This will really make the day of a coffee lover. If he's more of a tea person, stuff the mug with his favorite tea. Write a note to include with the gift and let the person know that you would like to have morning coffee or tea with him. This way, you're giving a physical gift plus the gift of time.
A Surprise Party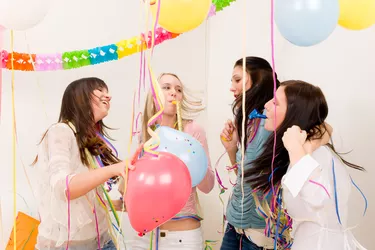 One of the greatest gifts you can give someone is to gather their loved ones in the same room to celebrate her life. You can throw an affordable surprise party by either simply having coffee and dessert or by arranging a potluck. The food is secondary in this venture--it's the people that make this gift so special and memorable.