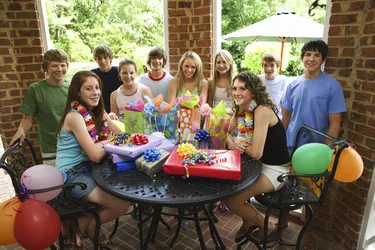 A sweet 16th birthday is an exciting milestone in every teenage girl's life. Many girls celebrate this important event with a sweet 16 party. While some families may shell out thousands for their girl's birthday, there are many cheap options that allow a girl and her friends to celebrate her sweet 16th birthday without breaking the bank.
Pizza Party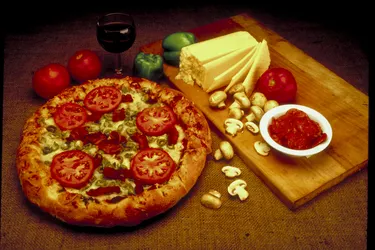 Pizza is a favorite meal that is especially popular at teenage parties. Rather than spending a lot of money on delivery pizza, the birthday girl and her guests may enjoy making as well as eating their own pizzas. For smaller crowds, roll out a portion of dough for each guest. Lay out a variety of toppings, including cheeses, meats and vegetables for the guests to top their pizzas. Finish the pizzas with fresh herbs such as basil, dried oregano and red pepper flakes and a sprinkle of Parmesan cheese.
Bonfire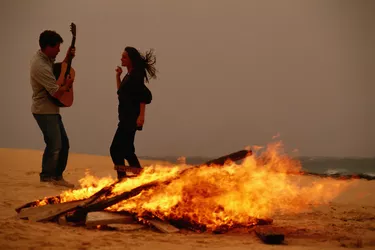 There's just something about the warm glow of a bonfire that lets people have a good time. A bonfire is a cheap thing to do for a sweet 16 and is sure to provide a fun evening for the birthday girl and her friends. For a laid-back evening, light a fire and let the girls mingle and visit with one another. Serve some fire-friendly food such as hot dogs and marshmallows, which the girls can roast over the open fire.
Dance Party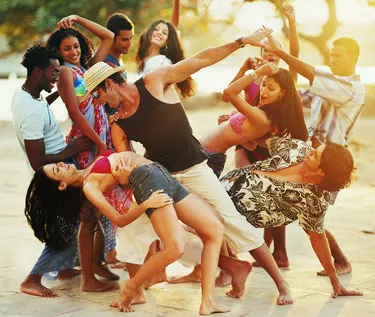 For a lively yet inexpensive sweet 16 party, turn up the music and let the girls dance. Before the party, clear out furniture as well as anything breakable from the living room or another large room to make a dance floor. Jazz up the space with strings of Christmas lights, a disco ball, fog machine or other decorative effects. When the party starts, turn down the lights and blast some songs with a good beat for a fun time.
Movie Night
Rather than shelling out hundreds to bring a troupe of teenage girls to the theater, celebrate a sweet 16 with a movie night at home. Transform your living room into a movie theater by renting a projector, clearing out the coffee table and letting the girls get comfortable with pillows and cushions on the floor. Let the birthday girl and her friends pick out a couple of films for a movie marathon, then pop some popcorn for them to enjoy.