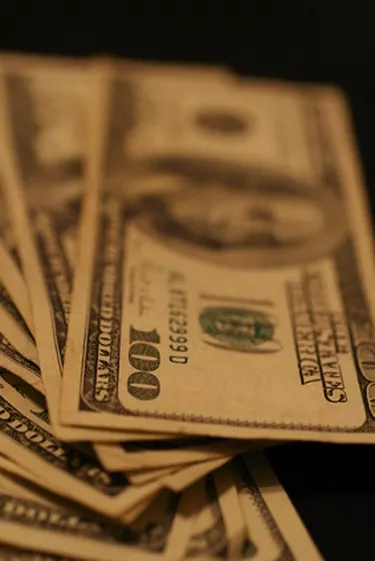 Single people often think cooking dinner for just one person is too much trouble, so they often rely on carryout food or commercial frozen meals for many of their main meals. While both of these options are fine on occasion, a steady diet of these dinners can be very expensive. Use some creativity and inexpensive ingredients and create cheap meals for one person with very little time involved.
Stuffed Pepper
Mix together 1/4 lb. cooked ground turkey, 1/4 cup cooked brown rice, Italian seasoning and some commercial marinara sauce. Stuff this mixture into a hollowed-out green or red pepper. Then top the pepper with more marinara sauce and shredded mozzarella cheese. Bake the pepper in the oven until the cheese is melted and the filling is heated through. Serve it with some crusty bread.
Pizza
Making a single pizza can be very inexpensive, as well as have a creative edge. Use commercial pizza crust, half a sub bun or a bagel for the crust. Top with jarred marinara, Alfredo or barbecue sauce. Add any leftover meat or vegetables you may have in the fridge and finish with 1/4 cup of grated Parmesan, mozzarella or any other cheese that you like.
Breakfast Burrito
Scramble together two eggs, some diced ham or Canadian bacon, some chopped peppers and onion bits. Roll this cooked mixture inside a large flour tortilla. Top the roll with salsa and shredded Mexican blend cheese. Microwave it for 30 seconds just to melt the cheese. Top the burrito with sour cream and slices of avocado.
Mixed Pasta Meal
Cook 4 oz. of any shape pasta. Drain the pasta but don't rinse it. Mix together the pasta, 4 oz. of any leftover cooked meat like chicken chunks or ham cubes, 1/4 cup frozen vegetables like broccoli or peas, and 1/2 cup a store-bought marinara or Alfredo sauce.
5 Can Soup
Stir together one can of refried beans, one can of chicken broth, one can of drained sweet corn, one can of rinsed and drained black beans and 1/2 jar of your favorite salsa. Stir the mixture until it is smooth and heat it until it begins to simmer. Freeze the leftovers in single portions for other meals. Add shredded chicken, tortilla strips or shredded cheese if you like, for variety.