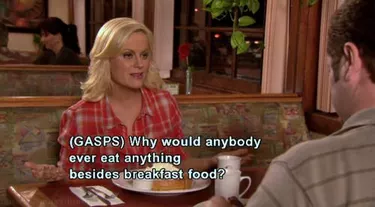 Breakfast is the most important meal of the day, and you know it's gotta be healthy. Why does it seem like the term "healthy eating" is always intertwined with "expensive"? Yes, it's true that fresh produce and meat can be more on the pricey side, but you can make it work.There are plenty of ways to eat a hearty, healthy breakfast and not feel the sadness of an empty wallet. The following dishes have only a few ingredients and take less than 30 minutes to prep. So you're not just saving money--you're saving time. Dig in!
1. Oatmeal with Blueberries and Almonds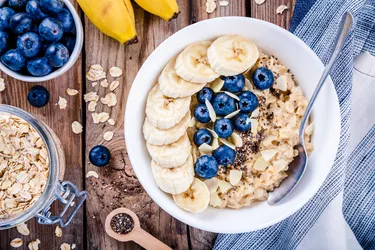 There is nothing better than a warm bowl of oatmeal to start your morning off right. Adding some bananas or blueberries and sliced almonds to the mix will easily take this meal to another level. Go to the bulk bins for the oats instead of the pre-packaged, it lasts longer and you'll get more bang for your buck. You'll be full until lunch!
2. Egg Omelette with Veggies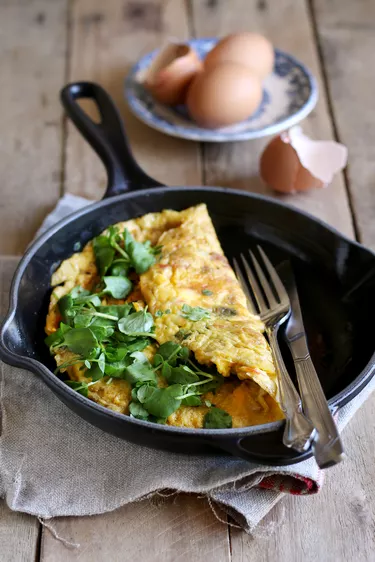 What better meal than a delicious egg omelette? Toss in some red peppers, spinach, and tomato – or whatever veggie you have on hand. This is a quick, delicious breakfast option that will only cost you a couple eggs.
3. Granola and Yogurt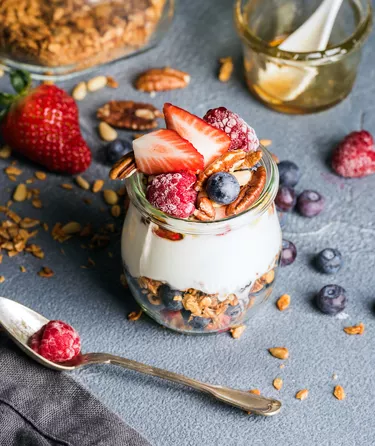 If you love sugary breakfast cereals out of the box, this option will speak to you. Parfaits are healthy and oh-so yummy. A couple cups of granola with your favorite yogurt (Greek, if you want to really get on the health train) and some fresh berries is a sweet and delicious combo that will satisfy even the sweetest tooth.
4. Baked Tomatoes with Parmesan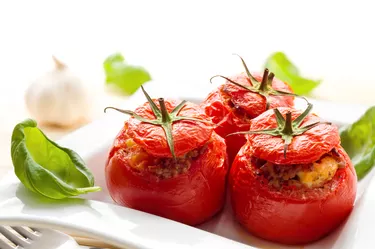 For all my veggie lovers, baked tomatoes are the ultimate. Season them with Italian seasoning, salt, pepper, and some minced garlic for a truly amazing blast of flavor. Scoop out the insides (like a tiny jack o'lantern) and stuff with bread and veggies. Top with parmesan cheese and some breadcrumbs--life changing, I promise!
5. Loaded Turkey Sandwich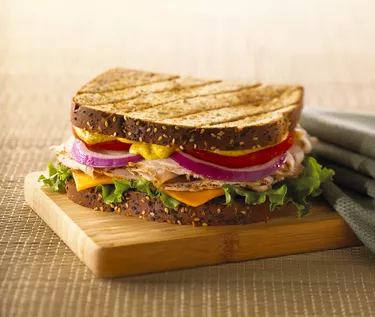 Sure, why not? Think outside of the breakfast box with a hearty turkey sandwich. Add some cheese, lettuce, tomato, and mustard (maybe some avocado if you're feeling crazy) to some whole grain bread and dig in. YUM! Got a few extra minutes? Butter the outside and cook it in a skillet until it's all melty and delicious.