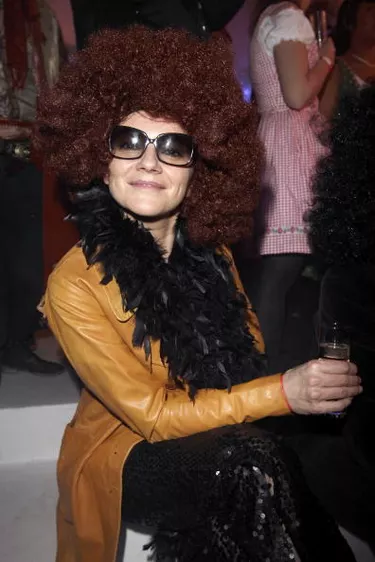 The 1970s had a very distinct fashion style. You can dress as an earthy hippie, a bright and flashy disco queen or any movie or TV characters of the time. You do not have to spend a lot of time or money to create a good costume since you can find most of what you need at a local thrift shop or in the attic of friends or family members.
Women's Costumes
Thrift stores often carry a lot of 1970's clothing appropriate for a costume. Pick up a long peasant skirt or flared jeans and pair it with a flowing tunic top or halter or tube top for a hippie look. A more daring style would be tight shorts and retro t-shirt featuring a character or movie from the 1970's. Wear with knee high athletic socks and colorful tennis shoes.
Men's Costumes
Bell bottom jeans are the staple item for a man's 1970's costume. Add a tie-dye t-shirt or tunic for an easy costume. Another look includes a satin shirt and polyester suit with wide collars. Leave the top of the shirt unbuttoned for an authentic disco look.
Hair
Purchase an Afro wig for men or women. The big wig can be worn as is, or girls can add a headband to complete the look. Women also can feather their hair to look like a "Charlie's Angel." Long and straight was the popular hippie hair style. Wear a wig or straighten your own hair and part in the middle.
Shoes and Accessories
The right retro accessories can complete the look. Choose beaded necklaces, peace signs, sunglasses and headbands for a hippie costume. A more disco look calls for dangling earrings with a lot of sparkle. Men also wore a lot of loud jewelry. Big pendants and layers of gold chains are appropriate. Platform shoes, knee high boots or clogs are all good choices for a 1970's costume, but unless you already own these items the cost may be prohibitive. Barefoot is a possibility for hippie costumes or look in a costume shop for an inexpensive version or a pair of spats that go over your regular shoes to fake a pair of knee high boots.