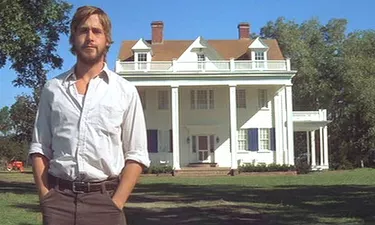 When The Notebook came out in 2004, it was an instant classic. There was so much to love about Allie and Noah, but especially Noah. He jumped on a Ferris wheel. He wrote her every day for a year. Then, there's that house.
Noah made good on his promise to fix up the old plantation. He even put blue shutters on it just as Allie requested. Of course, it's a picture in the paper of Noah next to the house that finally brings Allie back into his life. We're happy that it worked out for them — really— but we can't stop wondering… what kind of profit did Noah make on that house?
Under normal circumstances, it might not have been that much. Home purchases tend to keep pace with inflation, making it harder to earn money on your primary residence.
We can all see that Noah's hard work (and a little bit of movie magic) transformed that house from a broken down pile of rubble to an architecture enthusiast's dream. With the way he meticulously restored every element of the house, he was like the original Rehab Addict before there was a show.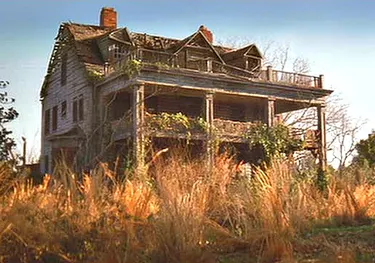 The best way to turn a profit on a house is through sweat equity, which is the increase in value that results from hard work done by the owner. Noah rolled up those shirt sleeves and rehabbed that house by himself. He was trying to forget Allie and win her back at the same time — swoon!
Last year, Trulia released pricing estimates for some of our favorite movie homes. Lucky for us, The Notebook house was among those listed. The five bedroom, four-and-a-half bath house comes in at $582,000. While the house isn't currently for sale, you can rent it for $1,000/night. Swans do not appear to be included.
With the sweat equity that Noah put in— he took his time and did all the painstaking work himself— that would have put him at the top end of what you can earn flipping a house, around $100,000. That number would be cleaner to calculate if Noah had sold the house as he'd planned. Then, Allie came back to him.
Did he lose some of his profit by deciding to stay? Yes, almost certainly. But we always knew that Noah would choose love.