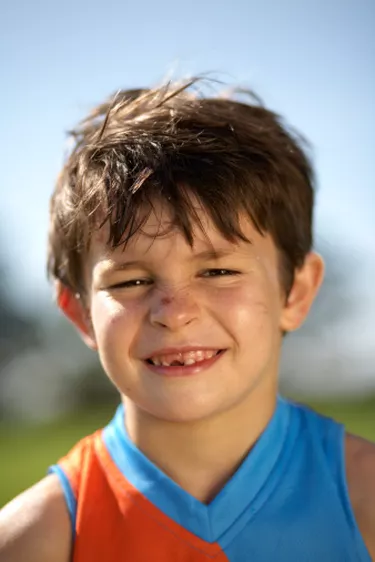 TennCare provides Medicaid services for Tennessee's qualifying individuals with a low income and few resources. TennCare is managed care major medical for classes of individuals who meet federal and state standards. Medicaid receives federal funding and states set income and qualifying standards. TennDent provides dental care to Tennessee's low-income children under age 21 and covers some adult dental conditions. If you have TennCare, you can purchase individual dental coverage if you choose.
TennCare
Tennessee assists qualifying pregnant women, medically needy people, newborns, Supplemental Security Income recipients, institutionalized individuals and some families with dependent children with medical assistance through Medicaid programs under TennCare. If you qualify for TennCare and are under the age of 21, you can apply for TennDent. TennDent is provided by Delta Dental of Tennessee, covering preventive care, fluoride treatments and sealants. It also provides medically necessary dental work. Preventive care has no copay, but other dental work has a copay for some patients, depending on income.
21 and Over
If you are 21 or older, TennCare pays for dental care in special circumstances, including an injury from an external force, growth in the mouth, a life-threatening infection or accidental injury to a tooth replacement such as a bridge. TennCare covers impacted wisdom teeth for individuals age 21 or older. TennCare and Doral Dental may cover your dental needs under TennCare as a medical condition. Doral Dental works with TennCare to manage dental plans and dental coverage for Tennessee residents.
Assistance
You may find that you do not need dental insurance or a dental plan for your dental care. Your TennCare advisers or the Doral Dental toll-free number for contact and assistance at 888-233-5935 may help with specific information based on the facts of your situation and dental needs. Conditions such as abscessed teeth or gum diseases may be life-threatening infections covered under TennCare.
Discount Dental Plans
If you receive TennCare, you may not want to incur the expense of dental insurance coverage. Dental insurance may require a wait for benefits. Dental plans are not the same as dental insurance, but provide assistance to the covered individual to obtain dental work at a lower price with a short or no waiting period. A dental plan requires monthly or yearly premium payment and the use of dentists in the network. TennDent used one of the largest dental plans in the U.S., as of 2011. Some dental plans have individual coverage and the dentist accepts a discounted price for the work. You can join a dental plan or obtain dental insurance coverage at your expense regardless of your TennCare coverage.