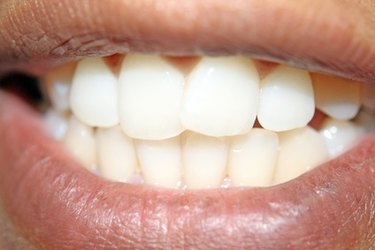 According to the Centers for Disease Control, nearly 70 percent of Florida residents visited a dentist in 2008. Those who visited for a routine cleaning paid an average of $50 to $135, and those who added X-ray services paid an additional $13 to $135. For many dental patients, Florida Medicaid pays benefits for some or all of the services and treatments they receive.
Children
Florida Medicaid provides dental coverage to children under age 21. All routine preventive dental services are covered, including fluoride treatments, sealants, examinations and cleanings. Medicaid will also provide benefits for restorations, oral surgery, dentures, limited orthodontics and diagnostic services, including X-rays and radiographs. Regarding orthodontics, Medicaid will only pay for orthodontic treatment for severe handicaps that limit the child's development. Bridge work and sealants for deciduous teeth are not covered.
Adults
Adults receive much more limited dental coverage than children under Medicaid. No routine examinations, sealants or other preventive treatments are payable. Instead, adults may only file for Medicaid benefits for dental services sought to treat an existing problem, such as pain or an infection. Florida also limits benefits for treatments, paying only for tooth extractions and treatment for abscesses.
Eligibility
Medicaid is only available to disabled persons and low-income individuals and families. Additionally, anyone over age 65 who does not currently receive Social Security benefits can apply for Medicaid coverage. Low-income families must not have any assets greater than $2,000, and their monthly income must be less than 100 percent of the federal poverty level to receive benefits. Families with children under age six can make up to 133 percent of the federal poverty level, and those with infants less than one year of age can qualify for Medicaid with income up to 200 percent of the federal poverty level.
Apply
Florida residents can apply for Florida Medicaid online through the Florida Department of Children and Families, or DCF. The department warns that it could take between 30 and 45 days to process an application, or longer if the applicant is disabled, pending verification of disability. Once an application is submitted, its status is available online until the Florida DCF reaches a decision to extend or deny benefits.