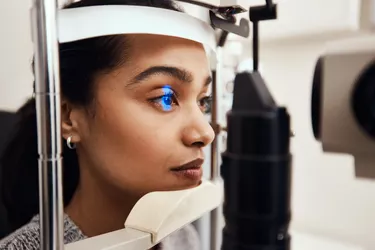 If you want to save money, you may be wondering if vision insurance is worth it. Eye health is just as important as the health of any other part of the body. You don't need to have less than perfect vision to have an eye disease. For example, glaucoma can strike at any age, and only a comprehensive eye exam will offer early detection.
Having vision insurance can end up saving you money and preventing health problems. But what does vision insurance cover, and is vision insurance worth it?
What Does Vision Insurance Cover?
Knowing what a vision plan covers will help you decide if you want to purchase a vision insurance policy. Eye health begins with a vision exam. Most vision insurance policies cover an annual eye exam. An optometrist or ophthalmologist can administer a comprehensive eye exam to detect vision impairment and an eye disease like glaucoma.
A vision insurance policy will also cover part or all of the cost of eyeglass frames and prescription lenses. Your insurance coverage should also apply to contact lenses.
Most vision insurance coverage only allows one set of eyewear per coverage year. If you purchase eyeglass frames and eyeglass lenses in a coverage year, you will need to wait for the next year to get contact lenses.
Although some vision insurance may offer some coverage for Lasik surgery, most don't. Lasik is considered elective surgery.
Vision insurance can be worth it.
What Do Health Insurance Plans Cover?
Health insurance plans do not typically cover comprehensive eye exams or vision correction, which means they don't cover contact lenses or eyewear. But your healthcare plan will cover treatments for eye diseases like glaucoma. In addition, eye surgery, such as cataracts, is also covered by health insurance plans.
It's important to know what your health insurance plan will cover when determining whether you should purchase a vision insurance policy.
Type of Vision Insurance Provider
There are vision insurance and vision discount plans. They work differently. Vision insurance provides coverages. You will have co-pays and deductibles, but you will have some of your charges covered. For instance, most vision insurance providers cover routine eye exams. So you usually have a co-pay. They also pay a specific amount toward your eyewear and contacts. If you stay within the allotted amount, your vision needs are paid for.
Vision discount plans don't have coverage per se, but you do receive a discount for certain services from designated optometrists or ophthalmologists. You may also have discounts on prescription lenses, frames and contacts.
Does Medicare Provide Vision Insurance?
Medicare does not provide any coverage for routine eye exams. It also doesn't cover eyewear or contacts.
Medicare Medical B allows coverage for diabetic retinopathy. Co-pays and deductibles are applied. Medical B also covers glaucoma tests if you are at high risk. Once more, co-pays and deductibles are applied.
One of the most popular vision insurance providers is VSP. It provides an annual eye exam and coverage for prescription lenses, eyeglass frames and contacts. The lowest monthly premium for their coverage is $13. There are also co-pays and a ceiling on coverage based on your chosen plan.
EyeMed Vision Care's lowest monthly premium is $5. In addition, they have several plans available with different co-pays and limits.
Is Vision Insurance Worth It?
Perfect vision isn't always possible. Vision problems can come at any age. But whether you need vision insurance depends on several factors.
Children's eyes change, so if you have children, you'll likely save money by purchasing a family vision plan. Most employers offer vision plans, but you can purchase a private policy from VSP or EyeMed.
You may not need vision insurance if you have a Flexible Spending Account (FSA) or Health Savings Account (HAS). You can use them to pay for your vision needs.
If you already wear glasses or contacts, you'll save money in the long run by purchasing a vision insurance plan.
For example, the average eye exam costs anywhere from $50 to $200. If you have a family of four, this can add up fast. Glasses range from $50 to $1,000. Vision insurance can be worth it.