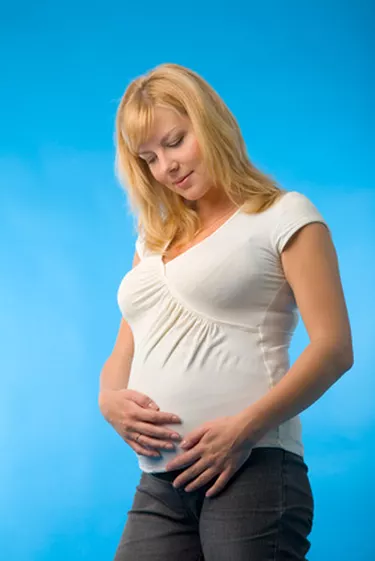 Pregnancy and giving birth should be a time of joy, but all too often they are also a time of financial strain. Prenatal care involves frequent doctor visits and regular tests, and even a normal, uncomplicated delivery can cost up to $8,000. It's important to know where you stand from an insurance standpoint in case of an expected or unexpected pregnancy.
Group Plans
If you are insured through a group plan offered by your employer, you should be able to sign up your wife for dependent coverage, but be sure the plan itself covers maternity costs. Under the federal HIPAA law, group plans may not regard pregnancy as a pre-existing condition, so signing your spouse up once she is pregnant should not pose a problem.
Waiting Period
However, your group plan may specify a waiting period of a month or two after you've signed your wife up before you are allowed to make a claim on her behalf. This will mean that for that period you will pay out of pocket for any prenatal care. Early in pregnancy, this may not be too much of a worry.
Individual Plans
The HIPAA clause does not apply to individual coverage. This means that if you're on an individual plan, you must check your insurer's rules carefully. Currently individual plans are allowed to exclude pregnancy as a pre-existing condition. You may also find that your plan may not cover maternity, or it may specify that there is a waiting period to receive care after your wife signs up. It's also possible that your premium will go up significantly if you sign up a pregnant dependent.
Changes Ahead
The Affordable Care Act of 2010 plans changes to the law on health insurance and pregnancy. Beginning in 2014, neither group nor individual plans will be able to deny coverage for pregnancy or any other pre-existing condition. Nor will they be able to charge a higher premium if you sign up while pregnant.